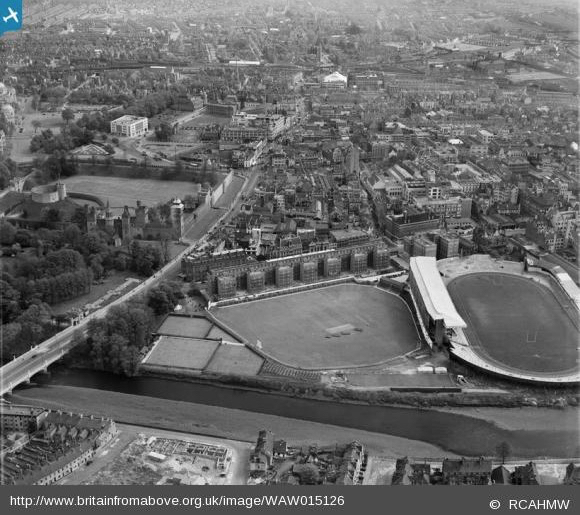 I'm building around the welsh word hiraeth today and I will return to it in subsequent posts. The best definition I have heard A foot in one place, the heart in another. A literal translation might be homesickness but that really doesn't work. Neither is it a romanticised idealisation of that which may have been lost so nostalgia doesn't work although there are elements of that in its use. An earnest desire is sometimes offered as a translation and that comes close. If cynefin is about a sense of time and place, hiraeth is the need to return to that place, more a longing a near insatiable desire for that return. The meaning of the opening definition is both metaphorical and physical in nature – a Welsh characteristic, we are caught up the weft and weave of language and its multiple layers of meaning. But the physically of place is a key aspect of this. Two lines from the translation of Mae hiraeth yn y Mor made famous by Charlotte Church gets to the heart of it:
There's longing in the sea and mountains grey
There's longing too in silence and in song
I've been thinking about this in a personal context for some years now. A peripatetic life style over the last two decades focuses the mind on the question of where one belongs. Now I grew up from the age of 4 in or around Mold in North Wales so you would think that would be it, but it isn't. I like to visit, I have good and bad memories but the real emotions come from two locations – the mountains of North Wales, in particular the Ogwen Valley and Cardiff. If I am asked where I come from I tend to default to Cardiff explaining that, while I grew up in the North, we were taken back to the family home in Cardiff two or more times a year; I am convinced my mother wanted that identity to dominate. She was born and raised in Cardiff, the family having struggled out of the docks in the early part of the last century. Those visits to Cardiff form a large part of my childhood. Get the bus into the centre from Pencisely to spend a morning in the Museum before heading for Sarsaparilla in Morgan's Arcade (now sadly lost although it is still a cafe). Fossil hunting on Penarth Beach before Thayer's ice cream (regardless of season) on the Pier. Day trips to St Fagans, Cold Knap beach or a treasured evening trip to the fair at Barry Island. Roath Park, the model boat/paddling lake in Victoria Park with the mini-golf course, all walkable or a short bus ride from the family home, in those days where children roamed without adults. Obligatory visits to relatives out of a sense of parental enforced duty, occasionally with reward. Above all I remember the trolley buses; We used to walk down to the terminus at Llandaff fields in order to secure the single seat at the front of the double deckers.
I promised poetry in this series and while I have already quoted lyrics by Dilys Elwyn-Edwards. But for today I want to go to the first poet I ever met. Dannie Abse. Someone who saw his career as a Doctor as a hobby to support the poetry. The Welsh Arts Council sponsored him on a tour of Welsh Schools and some where I have a letter he wrote some weeks later indicating that my poem for the school eisteddfod had promise, with suggestions for improvement. One of his more famous poems is Return to Cardiff, and while it is not his best by a long chalk it holds evocative power. I quote the final verse in full:
No sooner than I'd arrived the other Cardiff had gone,
smoke in the memory, those but tinned resemblances,
where the boy I was not and the man I am not
met, hesitated, left double footsteps, then walked on.
For Abse, the return to Cardiff is to a city where he grew up, his first cigarette, the first "botched love affair". For me it is different, I was taken there as a part of my Mother's return home, to participate in her identity and even now to share that longing. I have my own memories, the memories of stories told by others. The memories of encounters punctuated by absences over long period, and of those encounters being intense buy virtue of their brevity. For him it have become a "a city of strangers, alien and bleak" while for me it is a city of exciting encounters, of relived longer for through absence experiences. It was the biggest place I ever knew as a child an it remains one of the most beautiful city centres in Europe.
Today I went back to Cardiff, the new Arms Park with its artificial pitch to see the Derby match against Newport. We won a match which promised much in the first half but was scoreless in the second. My first ever match was in the old Arms Park to see Cardiff play Liverpool (yes in those days the Liverpool rugby team was a force in the land). In those days the cricket ground was next to the rugby ground (see picture) and we coincided visits to see the visiting international teams. I saw Australia and the West Indies play there, perched on a seat with my green cricket score book. I have season tickets for the Arms Park and debenture seats in the Millennium Stadium. Loyalty is driving 70 miles there and 70 miles back regardless of your team's performance. Not to be there for the bad days is not to deserve the good ones, the title of this post drawn from Abse expresses that. Walking to the ground evokes a similar feeling to climbing Y Garn in the Ogwen with the clouds swirling around Tryfan, a sense of mystery, of potential of becoming.
The image was downloaded from the Britain from Above web site. Itself a memory as it uses an image from Aerofims, part of Hunting Surveys and Consultants for who I worked for several years – and had a really good relationship with the MD and staff up in Brighouse.