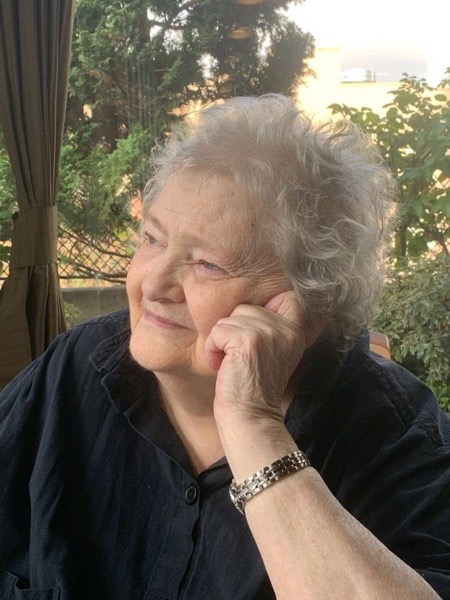 I'm interrupting my series on Leadership to pay tribute to one of the major figures in sense making who died on the last day of 2022 in Seattle.  Brenda initiated and defined one of the five major schools of sense making and was also one of the most open and interesting people I have ever spent time with.  I won't add to the specifics on her website which also has a link for tributes, but rather write up my own memories of her.
I first encountered her via an article she wrote in Knowledge Management back in 1998 "Sense Making theory and practice: an overview of user interests in knowledge seeking and use".  I frequently referenced in a whole series of my own publications.  The article was a delight if nothing else in its opening line to the effect that she hadn't realised she was doing knowledge management all these years.  The article was academically fascinating and also deeply pragmatic in its approach and it is still relevant today.
As it happened I got to know Bonnie Cheuk way back when I was working for IBM in Singapore.  She was then doing a PhD under Brenda's supervision and working with Accenture.  That friendship has continued to this day and she is now a board member of the Sense-Making Methodology Institute which reflects Brenda's work over the years.  She knew I was interested in Brenda's work so she introduced us.  Brenda was then based in Colombus Ohio and I had a trip planned to meet one of the other giants of sense making namely Gary Klein so we arranged to meet.
I still remember driving through a housing estate looking for Brenda and when I came to her house I saw a grandmotherly figure sitting behind a folding table with various plants for sale.  I circled once to be sure I was in the right place and as I went up and introduced myself.  The plants were related to the radical changes she had made to her diet,  having had a terminal diagnosis of cancer.  From memory, she had been given less than a year to live and that was over twenty years ago.  That alone was a long conversation and made me think about the role of diet in health and the need to take some control over your own health even within an advanced medical system; something that stood me in good stead when I went through a reversal of Type II Diabetes a decade or so later,
Either way, we moved on from her house to a local restaurant and the discussion extended to and beyond the closing time.  We disliked many of the same things (always a good starting point) and shared many interests with very different perspectives.  As a result of that session, Brenda invited me to a session organised by her Institute in San Francisco.  I was there for a mix of business and one of the best Ring Cycles I have ever seen.  So I went to her event and we went to another restaurant and stayed till after opening time.  It is possible there were two meetings in San Francisco by the way, my memory is not what it was.   She warned me that there would be hostility to some of my ideas but she wanted her community to engage with them.  That was Brenda through and through, she recognised the value of differences.
One of the things she always wanted to do was to set up a three-way debate between herself, Karl Weick and myself, but the great man always refused.  Last year we were looking to do the equivalent with the pair of us and Gary Klein but she was too ill to travel.  She will be missed, but her work will live on.  I've made a note to write something based on that in the near future.
---
The banner picture of San Francisco is cropped from an original by Jesse Collins on Unsplash