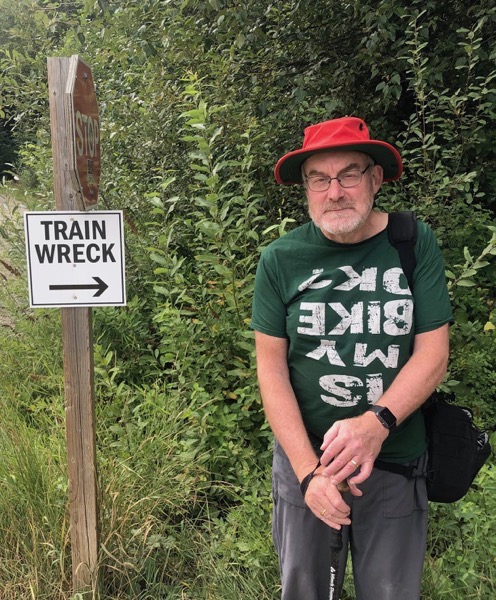 So its over, and in terms of process and engagement one of the best retreats we've had.  Banner picture shows the group and the intext picture (from yesterday) has se several layers of irony.  We had a full half day to complete the process so were less rushed than previous years.  The first session was presentation of the various frameworks, methods etc that had been generated – and they were rich in nature many with immediate applicability.  I'd originally planned ritual dissent but there wasn't enough time so I allowed up to three 'difficult' and challenging' questions as an alternative which worked well.   
Then in the final session we returned people to their original Raven Trios to reflect on what they had learnt and come up with three key statements for the final closing session.  That was videoed and we will put a lot of the material up in The Haunt (if you are a premium member you will have access to that).   We'll also formalise the Tricopticon method and get that published so other people can use it.   I got my final three statements as well and the most important of those for me was the realisation, or more accurately the articulation as I already knew it, of the fact that Cognitive Edge and the Cynefin Centre are a movement – a network of people who are starting to think differently about the world and organisations.   Yes the tools are important as are the other commercial aspects but its never just been about those.  We were a lot more relaxed as a group this year than last, in part because everyone realised that.
The other thing I was pleased about was the comments from several people that they were pleased a the way that the retreat was not set up as a show case for me, or Cognitive Edge views.  It was a genuine exploration of a field with the engagement of participants and our three faculty.  So thanks again to Gary, Mo and Bonnie (listed in order of presentation.
So now we move on – the next retreat is in Snowdonia and will pick up on the theme of decision making with an examination of the role of foresight in understanding the nature of the world we now live in; one in which are connections with each other and the planet are more important than 'Holocene' divisions between left and right, modernist and post-modernist and so on.   I look forward to seeing both old and new faces there later in the year.