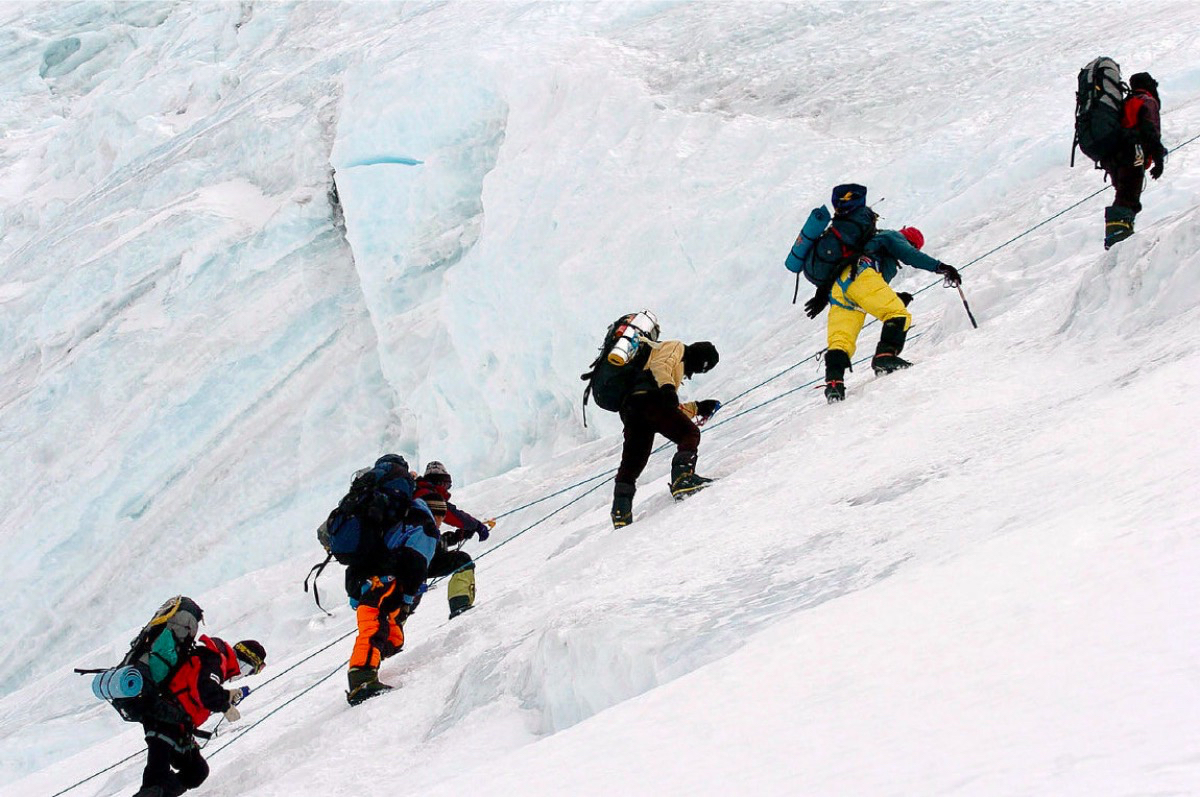 I choose a shorter route today taking in the circular walk from Llanberis over Moel Eilio and then along the ridge to Feel Goch descending to Bwlch Maesgwm and thence by an old pack horse route pack to the start. Given more time I would have carried on the Moel Cynghorion and either found a route down its slopes or, with a longer summer day, completed a horseshoe involving the upper section of the Snowden Ranger Path with a return along the railway. I might have had time for that as things worked out, and I had crampons in my pack which would have been needed at the summit. But the lesser walk seemed to have the right timing to get me back to Llanberis for 1400 and I knew there would be pubs there showing Italy-Wales. As it was I ended up 40 minutes late setting off and missed the first half hour of the match but it was a good walk and a bad first half so that probably worked out.
For me it was a new walk, one that I had mapped out in my head from the summit of Snowdon many a time but when making a choice the attractions of the Welsh Munros always won out over what seemed lesser hills. But of late I have been finding pleasure in exploring routes much neglected in the past and this was no exception. Moel Eilio is over 700 meters in height and the route is a moderately demanding series of switchbacks. When I got to the the watershed at Bwlch-y-groes I was joined by several families out for Sunday walks. It is possible to drive up to the quarry from the west and then with the summit in view persuade children that they are mountaineers. I remember as a child roping up relatives and friends with string, commandeering walking sticks as ice axes and leading them on Cilcain Moor with the imagination in overdrive as Everest expotition (no I haven't misspelled that) with the parents as sherpas. That strategy wasn't in play today, but two 'sherpas' were carrying plastic toboggans and holding out the hope of their use, if only the summit was reached. That by the way was a false promise, the only possible toboggan run would have been hazardous to say the least. These days there are geocaching games and many an other device to tempt to young onto the hills. My own children caught in a similar obligation (but knowing there was no return as we had been dropped off at the start of a long walk in the Pennines) restored to acting as a documentary team interviewing their father and any other walkers encountered.
I chatted with a father and daughter on the first summit, both around 18-20 years younger than my own combination. The father really wanted to complete the same circuit but the daughter was exacting payment of a promise to return home and even my offer of lending her the new sat nav allowing her to lead the group didn't seriously tempt her. I suspect if I had the ice axe lending that might have been enough but I hadn't stopped it to the rucksack and that was not an option. So our paths parted, which was a pity as the conversation had promise and I went on alone. On a good day the views here would be stupendous, looking over to yesterday's Nantlle Ridge walk as well as Snowden and the Glyders. The whole of the Llyn Peninsula and much of my coastal path walk would be visible as well as an impressive perspective on the slate mines of the valley. But today the views were fitful and I had to seize the day when I got a rare chance at a picture. But it was a good day, and aside from a missed bonus point, a good match followed by an excellent evening conversation of which more tomorrow.