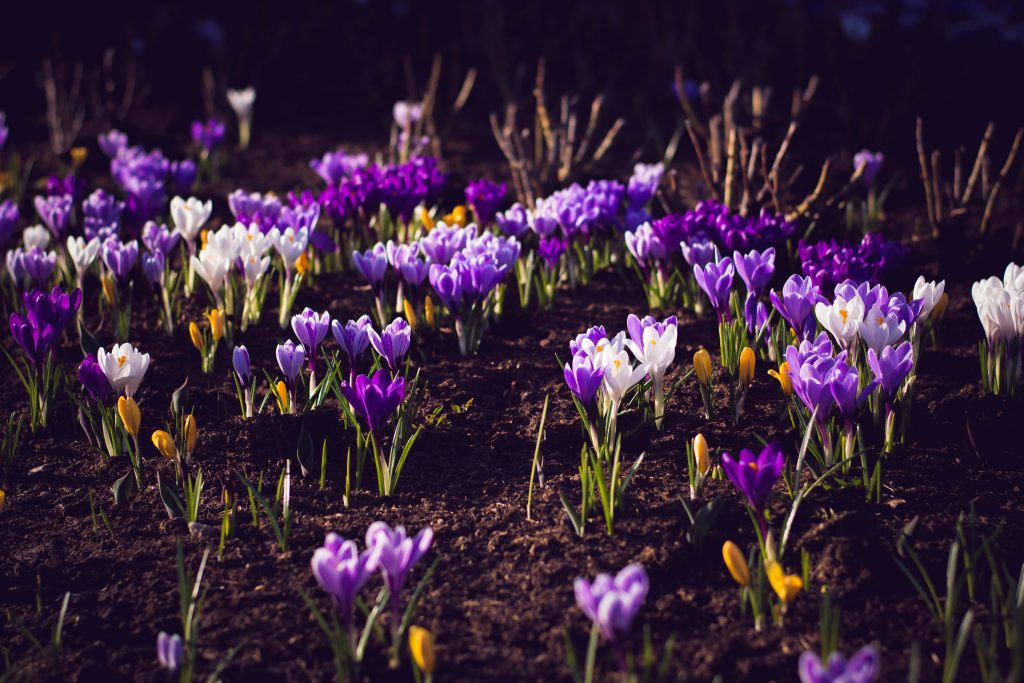 The Climate Change and Sustainability programme (which should really be called the "climate change, sustainability, biodiversity, and human lives programme", but that is a mouthful) was born with the launch of the Acorn Project in late 2019, two years and a couple of centuries ago. Today, it is getting a bright and shiny new brochure to present its core aspects. Turns out that having in-house design professionals helps your stuff look better. Launching (or re-launching) that brochure, which you can download here is an opportunity to reflect on some themes and ideas that are going to come up in our future work (including the next open participation project on the horizon). 
Hope is chief among them. This year I had the opportunity to attend the official launch of the IPCC's second working group Sixth Assessment Report, focusing on adaptation and vulnerability. The report, placing an unprecedented focus on biodiversity and interaction with human communities, especially Indigenous ones, does not mince words. It was presented during (I quote) this "brief, rapidly closing window to secure a liveable future". I won't discuss the report itself, which is publicly available and includes a brief and accessible summary for policymakers. Instead, I will return to that brief and rapidly closing window and our reactions to it. The journalist questions after the event included whether this should (or would) create a sense of doom and foreboding, but for the presenting scientists the opposite was true: because the message is so stark, and because our options are so clearly outlined, hope and action are the only thing we are left with. I believe that the exact phrase used was "starting today, every action matters". 
There are crucial differences between that kind of hope and "everything is going to be alright" optimism. Hope inspires action and dreams of change. Optimism implies that things will continue as they are, and this is a good thing. Optimism can vanish in the face of adversity, but hope will persist even when things get dark. Optimism can be blind. Hope recognises the challenge and goes on regardless. Hope is radical. In the crucial upcoming couple of decades, optimism isn't going to be enough to sustain us. We need hope. Equally importantly, we need it collectively, and it has to be tied to action.
Ultimately, it isn't about finding the right communication strategy, or giving people the right information, or making it worth their while. In the Acorn project, we talked about small, individual actions, but the key there is not about the difference each individual action makes. It is about the capacity of even small actions to shift the collective landscape of possibility and capacity. To put this in the simplest terms possible, what I do matters, among other things because ultimately that becomes part of the "done thing" around here, which is more changeable than we think. To bring it back to the brochure, a lot of the work we do and we aspire to do is about revealing what the "way we do things around here" is, and how it might shift in the future, based on minute seeds that are right here in the present. 
Approaching this collectivity from another angle, hope is hard. Individually, unless you are a saint, it is impossible to sustain. We must feed it for one another. If you are reading this, I would love to hear about a thing (doesn't have to be environment or climate change-related) that feeds your hope. Art is especially welcome.
I'll start with two poem extracts that have carried me through dark times, (with apologies to Marguerite Yourcenar for butchering her work in translation).
Là, tout n'est qu'ordre et beauté,

Luxe, calme et volupté.

L'Invitation au voyage, Baudelaire
Sea in the morning

Newborn lamb

Beautiful ram

Ewe

Good land

Sand

Ash

Les 33 noms de Dieu, M. Yourcenar
And while we are on the subject of the climate change programme, don't forget our MassSense is still open and waiting for your perspectives.
Banner image by Sapan Patel on Unsplash
In-text image by Irina Iriser on Unsplash