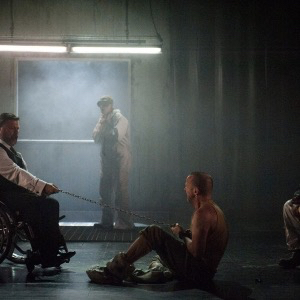 To Longborough Festival Opera today for the final performance of Fidelio, Beethoven's only opera and one of a handful of operas which I have never managed to watch without tears. For those who don't know of the festival it is a wonderfully intimate setting that attracts opera lovers rather than corporate hospitality collectors. Our second visit this year, we went to Tristan last month and I've already slotted next years dates into the diary. The small theatre and the generally younger singers provide an emotional intensity that is a lot rarer in the major theatres.
Even without that intimacy, Fidelio is always an emotional experience, to my find the ultimate operatic expression of the vision of the Enlightenment, the age of reason or, from the French, the Century of Lights. The opera's final act culminates in the redemption or love duet between the two principles and then the final triumph of justice and reason in the face of tyranny. In these dark times we need that vision, that belief and I was reminded that the despair and presumption are the two sins associated with a loss of hope and I resolved to search out and re-read Jürgen Moltmann's Theology of Hope, my old much read and much marked copy is in the Liberation Theology section of the study. Moltmann understood both humility and the promise of a better future, he built on Bloch and Hegel in his philosophy both of whom deserve more attention. You don't have to be religious to understand the message either. Presumption can be seen as failing to work within a community for example.
Without hope we are nothing, without art to remind us of the need for hope, we are greatly impoverished.