New uses for sensors are being created all the time; from marinas using them to increase safety by guiding yachts boats into place to monitoring the flow of taps in public toilets. Animals are also being used as sensors. There's a type of bird whose migration pattern can predict when hurricanes will hit months in advance. Estimates based on these birds' migration patterns are even better than that of meteorologists. 
As humans we rely on our senses to understand the world around us. We can process a lot of sensory information and integrate it with prior knowledge. Our neuron's electrochemical impulses travel so fast and are so connected that it still takes a supercomputer 40 minutes to simulate one second of brain activity (here and here). 
Humans also incorporate valuable information such as our emotions into our sense-making. There are studies in which people who have damaged the emotional parts of their brain are unable to make even simple decisions. It fills me with a sense of wonder at what the human mind can do. It can combine so much information from all our senses, and orchestrate the dance between our amygdalae and the rest of our bodies which gives rise to emotions that help us to make sense of what's going on around us, of the impact it is having on us and of what we should/could do about it. 
And what if we tapped into that power? And what if we scaled it? What if we could tap into a range of different perspectives by asking people what they're thinking and feeling about specific topics or a recent event? By reaching people with different ideas, skills and backgrounds, we can create a diverse citizen sensor network that stretches far beyond the typical survey, and encompasses a wider range of stimuli/stimulus. Harnessing this diversity of thinking can be integral to solving complex challenges and innovation. 
Here's the guide
If that sounds excited then read our Guide to Creating a Citizen Sensor Network, and contact us to get started. The Guide explains the what, why, and well… it does what it says on the tin: it walks you through how to create a network. So if you want to cut to the chase, you can find the guide here.

What is a citizen sensor network?
A citizen sensor network is a network of engaged people who are collecting and sharing observations on an ongoing basis. Rather than just capturing a snapshot in time, our SenseMaker® software enables continuous story collection over long periods of time, much like a virtual journal. 
A citizen sensor network can be used to capture a continuous account of what a large proportion of the target community/population is observing and experiencing, and what that means to them. SenseMaker® provides people with a framework through which they can reflect on their day to day experiences and interpret their own data. This engages citizens in making sense of the system which they are a part of. We call this 'distributed cognition'—when a network of people make sense of what's happening around them and what it means to them. This approach draws on a diverse range of situated knowledge and wisdom. 
Citizen Sensor Networks are also referred to as human sensor networks and are discussed on the Cynefin.io Wiki. 
Powered by SenseMaker
Citizen sensor networks powered by SenseMaker® can collect ground-level, real-time stories, experiences, observations and perceptions which can be used to inform policy formulation, testing, and strategic implementation. This data can be used to inform the design and use of multiple safe-to-fail experiments running in parallel to illuminate pathways towards a desired outcome. 
Citizen sensor networks, comprised of citizen journalists, resident story collectors and other participants, can be created in a diverse range of contexts, from schools, colleges and sports clubs, to civil organisations, church/religious groups, and companies. They can also be used across neighbourhoods, regions, countries, or just about any other kind of community you can think of. 
SenseMaker® has a simple-to-use data visualisation dashboard so you can easily interpret the patterns in the data. It is a software ecology that integrates decision support, research, monitoring and knowledge management. The stories are collected anonymously and are directly uploaded to a secure, encrypted database.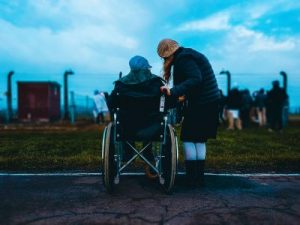 Why use a citizen sensor network?
Citizen sensor networks provide real-time feedback essential to managing complexity which can be used to help identify potential solutions to be explored, tested and monitored. Networks created for an ordinary purpose can then be deployed in times of extraordinary need—when a natural disaster or a pandemic hits, a trusted network providing a real-time situational assessment is readily available to deploy or tap into. 
Citizen sensor networks are key to gaining a greater understanding of our democracies. Continuous engagement with citizens leads to more trust and thus more cooperation. 
A citizen sensor network provides mass consultation with real time feedback, an opportunity to localise sense-making, and helps you gain an understanding of what assets are already present before making decisions. Such a network can also bridge the gap between top down and bottom up citizen engagement, people interpret their own story without experts, and—perhaps most importantly given the complex ever-changing world we live in—it can be radically repurposed in times of crisis. It also allows you to pay attention to blind spots and detect weak signals across the whole community. And collecting the data can just be the start!
There are a range of different participatory ways to further engage citizens including (but not limited to) workshops, citizens juries and assemblies, online forums, and community knowledge repositories and workshops.   
Our new Guide to Creating a Citizen Sensor Network expands on all these reasons and talks you through the steps to creating your own citizen sensor network using SenseMaker®. 
Image credits: Banner image by Joss Woodhead on Unsplash; two people together by Josh Appel on Unsplash.