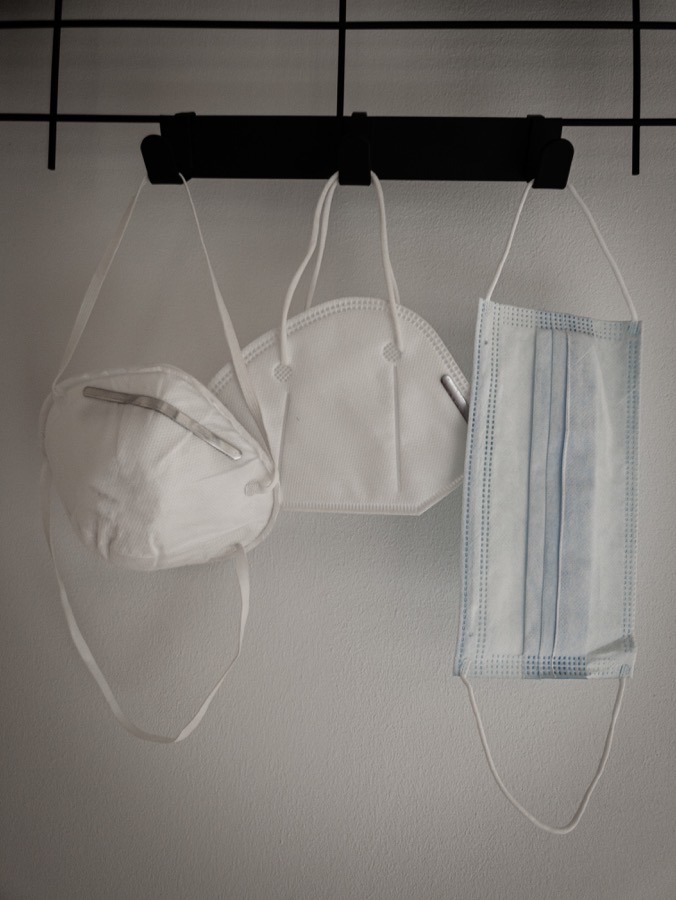 I was trying to remember when COVID started to impact me personally and touch wood despite lots of social contacts I either haven't had it or didn't notice if I did).  Yes, I was aware of it, and that awareness crept up slowly and remorselessly.  When it started it felt a little like SARS, not good news but not that significant for the UK, but then it gradually started to intrude on work with cancelled events and at home in terms of worries and concerns.  The point where it really started to impact me was on a Christmas break.  I had booked a holiday cottage near Bangor to have a  week walking in Snowdonia and it was a good one, albeit with some precautions. hand-washing before having a meal in a pub in Bala with my sister and friends after a walk on the Rhinogs, but nothing major.     I'd planned and booked a last night at the Cross Foxes Inn to do the Milford Trail walk up Cadair Idris and then back around the corrie before driving home but that was the first day of lockdown.  I wasn't sure if the booking was cancelled and neither was the Inn, all was confusion and although I was allowed to stay, I couldn't go to the bar and a meal was more or less pushed under the door of my room.
Then it all started to get serious.  We all started to realise that events were not being postponed and we would have to develop whole new ways of working.  The net result is that I have spent two years at home for the first time in a very very long time.  I had been on the road for over 250 days a year before so it was a major change.  As a company, we had always worked virtually so the shock of that was not high, although the ability to just go and see people sort things out or meet with a client in London was curtailed.  Trips to the Opera, Rugby and the Theatre, a part and parcel of my life were lost.  I did other things;  the library was sorted and catalogued and I tiled the boot room.  I learnt the ability to rapidly don a pullover or smock over pyjamas to appear respectable on the early morning ones.  Several days involved wearing said pyjamas until midday before changing into lycra for a fifty to one hundred kilometre spin on the bike before a shower and a new set of pyjamas!  Hillwalking was out for a long time so I meandered over the neolithic landscape that surrounds my house.  When England relaxed its restrictions but Wales didn't we spent a lot of time exploring the Olchen Valley which is in Herefordshire, next to the Welsh border and that constraint meant we explored valley sides and river beds, not to mention the odd jungle when in better days we would have just ascended the Cat's Back to Hay Bluff and then carried on over Twmpa before returning by way of Capel-y-Ffin.A place well worth a visit with its own unique history, disproportionate to its size. We now have enough material for a guidebook!
Other memories of COVID are mixed, we didn't suffer any direct losses as a family but many did.  Business continued and if anything we increased our staff – working in complexity becomes more significant when everything is changing. A major focus on the EU Field Guide resulted.  A lot of theory, practice and experience born of the COVID period went into that guide and in turn, it gave rise to Estuarine Mapping, the third major framework in the Cynefin pantheon.  But that said, much of the learning of that period is in the multiple, fragmented stories of the people who lived through it.   As an action research company, we were born out of respect and understanding of the role of narrative in knowledge transfer and learning so it would be odd if we didn't do something to enable the use of that knowledge in organisations.
Narrative for knowledge and learning – a new offering
Storytelling is also a critical process in grieving and in transition, it is a means of letting go and moving on.  I've always respected the Irish tradition of a wake which allows time for this.  The narrative provides a means of sense-making in respect of the past, and an opening up of new possibilities.  Narrative can also provide coherence and identity under conditions of growing uncertainty.  We may have started to exit from COVID but now we have a European War between States (something I never thought I would see again in my lifetime), an energy and food crisis along with a rise of populism and the growing immanence of climate change.  It is a world where we need to know where have come from and also create mechanisms to learn and carry that learning into new and novel contexts.
There is a partial return to my original work on knowledge management and my extension of a quote from Polanyi to the saying We always know more than we can say, and we can always say more than we can write down.  That created the idea of narrative as a halfway house between tacit and explicit knowledge, an idea that in turn triggered the development of SenseMaker® the best part of two decades ago.  As we started to exit from COVID we started to work on projects to gather experience during COVID and also created a Sacred Story Book – a well-designed collation of stories with interpretation and other key facts that would stand as artefact and testimony to the pandemic.  We did a lot of work on the signers and the process as we realised this was something that needed to be easy to take on and create – less of a project with people already committed to naturalising sense-making as a discipline, more a customisable product that could be quickly adopted and used by organisations at a relatively low cost.   We have now brought that to the market and there is an opening offer that you can take up here – we have made it really easy to create something of value, but then that of course offers wider possibilities downstream.  We have a few scholarship type opportunities for organisations willing to both move quickly and make their results public, if you are interested in that email us.
---
Three masks is by Isaac Quesada Poppies is cropped from an original by Karim Ben Van both on Unsplash