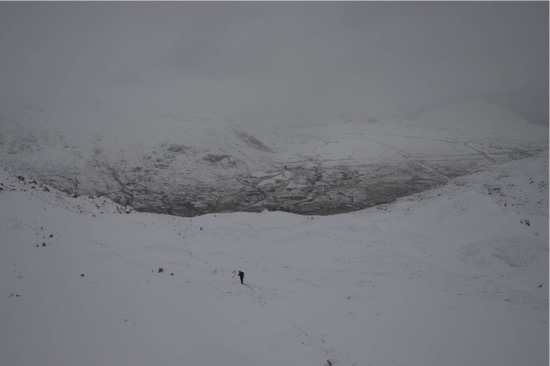 I've had a good week at Bangor University working on the initial programme for CfAC, interviewing for staff and generally enjoying being in a University environment. Being able to pop into a lecture of Neuroscience and psychotherapy on Thursday, generally interesting conversations and a sense that we might really make a different in health and social systems with some of our programme ideas. We should have the new web site up at a basic level soon – working within University constraints. I know have a University email as well and I'm on the various systems, although having to work with an exchange server is a pain.
Monday I am on to Bradford for another health sector event which means there is little sense in driving back south so I booked a holiday cottage for the week with a view to some hill walking this weekend. In the off season a better option than a hotel, more flexible, cheaper etc. although it did take five hours on arrival to get the temperature up to the point where I could remove outdoor clothing! The weather conditions here are cold with the National Park wardens advising that crampons and ice axe. I have the latter, but my old crampons were thrown out two decades ago so I popped into Jo Brown's in Capel Curig yesterday to pick up a new pair. I fitted them to the boots last night and they were on in three minutes when I got to the snow line – a huge advance in design and other than a more secure grip I hardly noticed them.
Given the conditions and the fact I hadn't used ice axe and crampons for a few decades I decided to take a fairly safe route with multiple exit options. The last thing you want to do is to assume that a summer exit will be passable. A few years ago I made that mistake and had to come down through waist high snow in the dark as the main path was hidden by a large cornice. So I planned a circular from Ogwen Cottage, over Bwlch Tryfan and down to Capel Curig with a return along the old drovers road: safe in the dark. I emailed that route to my wife with advise as to how long after sunset to wait before calling out mountain rescue if I hadn't called in. I got a response which encouraged me not to take any unnecessary risks.
That phrase got me thinking and necessary risks and their importance for being human. Any mountain walk in winter is a risk of some type. Several times today I plunged into snow up to my waist crossing virgin snow. The black ice on the A5 pavement that I had to negotiate to get from the car to the start of the walk was also hazardous. But without hazard, without risk is life worth living? Yes we mitigate it, I dropped back to the road after passing Bwlch Tryfan as the path was invisible thanks to snow cover and it looked like it was deep snow all the way. A risk to far with a latish start. You can get a sense of how bleak it was from the picture. An hour earlier setting off and I might have headed up the snow slope to Glyder Fach with a view to a Devil's Kitchen Descent after crossing the plateau to Glyder Fawr; maybe tomorrow.