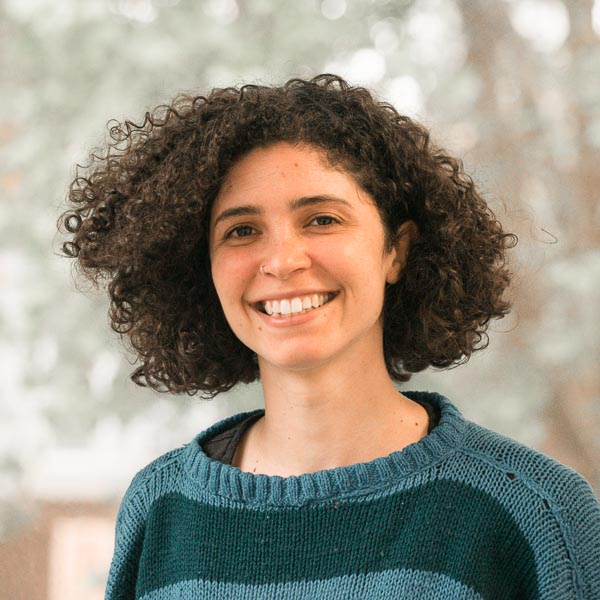 I joined the Cynefin Centre seven months ago, and with a background in health systems felt well versed to take on what complexity thinking had to throw at me. However, joining the world of anthro-complexity, sense-making, and complex adaptive systems has opened up a universe of possibilities and explorations that I had not thought were possible before. This is a very exciting thing, but I recognise that for myself and others it can be incredibly overwhelming too.
So, my first piece of advice is, don't worry. If you are feeling like there is 'too much' and you don't know where to look, this is completely normal. We can take a deep breath and dive in together (it's worth it).
Recognise that we are living in complexity every day. How you interact with your friends, family, colleagues, and strangers affects, and is affected by, personalities, moods, unspoken rules, spoken rules, different settings, and different combinations of people. Little actions can ripple across experiences in unintended and unexpected ways. It can be difficult (impossible) for any one person to see all of this magic, but you can already start to notice it. What conversations are happening 'around the watercooler'? Why do we not eat five fruits and vegetables a day when we know we should? The theories and frameworks that the Cynefin Company offers isn't about discovering something new, it's about helping us to see the patterns that are already in front of us.
Recognise your interests. Perhaps you want to focus on using complex thinking in a particular setting such as healthcare, or business management, or citizen engagement. Perhaps you listened to a video or read an article and didn't really 'get' it, but your ears pricked up at a particular term. Perhaps you like to wade through theory, or prefer the idea of facilitating workshops, or want to know about SenseMaker® implementation. It's okay to focus in on one thing at a time. Think about what stands out to you, what makes you want to ask more questions – you won't be leaving the other knowledge behind, you'll be surprised how it all starts to fit in with time. If you're not sure what your interests are yet, have a look at the website and the blogs for some inspiration.
Recognise your own and others' strengths. Everyone has a different knowledge background and different skills. Within our own Cynefin Company we have a range of experience from anthropology to business management, psychology, law, data analytics, and English Linguistics among others. Know that in complexity, what you have to offer is useful so don't be shy to offer up your knowledge or ask for help. Members have plenty of opportunities to share their learning and engage with others with similar or different experiences who are at varying points in their Cynefin journey.
There are a lot of new words and jargon. Practice using a few. Store the rest away for when you're ready for them.
There are a lot of resources, go through them slowly, in a way that makes sense to you and speaks to your interests. The website is a good start. There is also the wiki page, the EU Fieldguide, or the newsletter. Keep going with it. Even if you felt you didn't understand something in one resource, it will come around in another. There are some amazing videos and tools developing in the works to further help you navigate, so watch this space.
There is no rush. This is lifelong learning, so it is worth taking the time to build a solid foundation. Start with small projects to test and play around with complexity thinking and sense-making, you don't need to change the world at once.
Being overwhelmed is normal. There is a lot that complexity thinking and Cynefin Company has to offer but we hope that you are feeling excited too. Please tell us what you need, ask the community questions, disagree, and build together. We are all a part of this process.
A bit about me specifically, I'm from Cape Town, South Africa. I was in the UK in 2021 as part of my PhD in Exercise, Nutrition, and Health Sciences and happily found an opportunity to join the Cynefin Centre's Health Programme. My current research is in using social networks to strengthen physical activity and diet community-based programmes (and reconciling on the ways why this may not be that useful!). My background is in Public Health and Psychology, but I generally have an interest in all things to do with healthy living (be it personal or structural). I most look forward to helping new members through their first SenseMaking journeys. If any of this resonates with you, please do get in touch!
Banner image by Thomas Park on Unsplash.com