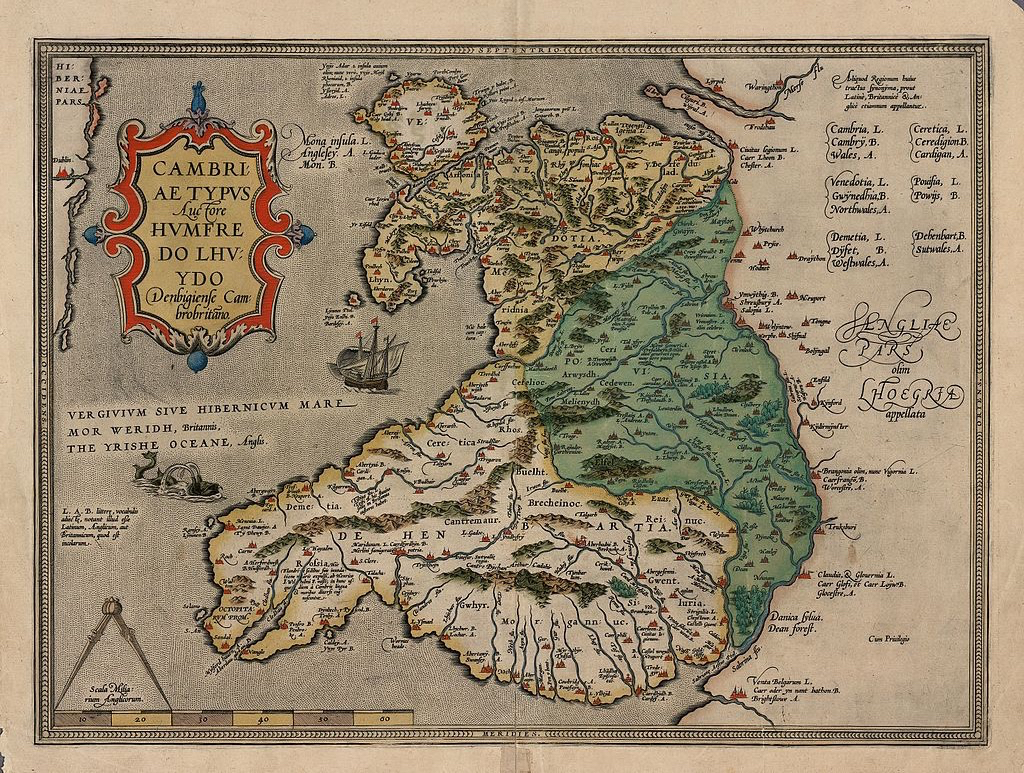 I reached a significant milestone today. Four years ago the 28th of February and the 1st March were the first two days of my walk around and through Wales. The two days are significant as they bracket my mother's death in the early hours of St David's Day 2004, ten days after my father's death and a couple of months before I left IBM. I started on the tenth anniversary with the original intention of walking around my own country, but planning extended that with the idea of returning through the centre of Wales to the coast. Finishing a pilgrimage in Chester seemed wrong; it still has a city bylaw that prohibits Welshmen (women are not mentioned) from entering Taverns or meeting in groups of more than three.
My original intention was to start in Chester, follow the coastal path in an anti-clockwise direction and finish by walking north on the Offa's Dyke path to finish in Prestatyn. I originally thought that might be possible in 60 days, and I might be able to complete that in my 60th year. That plan fell apart in 2014 when the storms rendered large parts of the Anglesea Coastal Path impassable during March. Rather than miss the key starting date I decided to do it the other way round and then developed the idea of adding a return up to the source of the Dee just to the west of Llyn Tegid (Bala Lake) where I had canoed, sailed and walks as a child. Later I added the idea of three mountain days to complete. Other people have done the complete round, but I think I will be the first to walk round and through. The first section was thirteen days down the full length of Offa's Dyke and with only one half day of rain – a miracle for the time of year. After that a series of two to three day walks took me to Pembrokeshire and then a series of longer breaks took me to Menai Bridge. Then in 2018 I did two two day sections to land in Chester on day 59 a couple of weeks ago. By way of symmetry Peter Standbridge who had joined me for the final day of Offa's Dyke joined in for the final six miles. I was pleased with that achievement. Having done the detailed planning I thought it would take seventy days not sixty but with growing fitness the last sections have averaged over twenty miles a day.
I didn't complete it in a year because, with the diabetes reversal and the return of fitness I got into trips to Snowdonia, the Lakes and the Brecon Beacons as well as walks in the mountains of the West of the America, the Yukon, Australasia and South Africa. Then in 2016 I did the Annapurna Sanctuary Walk and last year the Accursed Mountains of Albania. The current plan involves three passes around Everest this coming November if I can assemble a party of friends for what will be a demanding seventeen days reaching over five thousand meters. So there were other distractions but I kept coming back to it and I now plan those three mountain days to culminate on my birthday this year: April Fools Day!
In effect it is a pilgrimage, a journey of discovery, a journey back to health. Iwan who is joining me for the last three days (others welcome) has termed it Dathliad Cynefin which also seems appropriate. I've walked most of it on my own and its going to pan out at 1200 miles over 67 days which is an average of 18 miles a day. Two sections with Peter, one with Chris, one with Elie and then four with Iwan means that most of it has been solitary. I've had a few hard days, one on the Offa's Dyke path where sodden ground made multiple near vertical climbs almost intolerable. Three days on the long section from Aberdaron and around Anglesea were too long, with too many feet of climbing and I stumbled into the finishing point. But none of that has been as hard as the last two days. The temperature has been below zero and the ground conditions have been snow, or crusts of ice over bogs. Few sections have been easy and there is no trail so navigation has been hard. I originally planned to do 24 miles today and end up in Llangollen, but at Chirk I was exhibiting early signs of exposure (silly mistakes, loss of core body heat, vision issues) so discretion being the better part of valour I was able to join a late running train as I reached Chirk station with no waiting time and finally collapsed into a hot bath with the prospect of a meal in the same pub I ate in on the Offa's Dyke path. I'm also snowed in, so I have another day here but without the capacity to do another section as the snow is falling heavily.
This is a blog of record, I won't tweet it and its part of what is going to be a book about the four years, provisional title Walking through Diabetes. It won't be long, it will be anecdotal and yes, it will come after the main Cynefin book is finished.
Day 60 pictures
Day 61 pictures (too cold, too dark for many but the header picture is of the Dee, still with the cold)