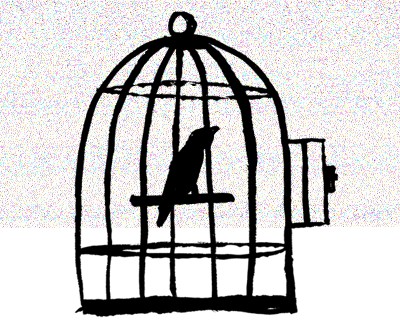 Today I want to continue my commentary on strategy started following yesterday's workshop; feedback from the client is that we "exceeded expectations" which is satisfying. One of the key issues identified by Clayton Christiansen is that past competence creates the conditions for future failure. This is compounded by the fact that leaders tend to end up being surrounded by filtering mechanisms that mean they only see what they expect to see – inattentional blindness is compounded by being held captive in the country of the blind.
Today I was developing a new one day course on the role of narrative in new theories of change; including, but not limited to, nudge not yank approaches to change. I love going into an audience with a rough framework and then developing the material interactively with the participants. I've never understood why academics don't want to teach – all my best ideas, especially the synthesis ones, come from teaching or lecturing or keynoting (and yes they are all different). Given the subject we had a lot of OD practitioners and we were talking about the way in which leaders are often trapped into practice by their own advisors and/or consultants. I jokingly said that executives were often held hostage by the OD department, wanting change but limited in that change to orthodox practice. I then realised that this was a more general problem. Stockholm syndrome means that the hostages loose awareness of their position so they don't fly out of the cage but come to love it for the false security it gives them
One of the ways this currently manifests is the abuse of design thinking by many a major consultancy firm who have discovered a new way to sell the tail of their bench by parachuting under utilised staff into temporary highly controlled workshops. We used to say that No one gets fired for buying IBM which was (i) generally true and (ii) summarised the tendency of executives to play safe by buying the market leader regardless of the utility of alternatives. That was back in the 80s, now, no one gets fired if they call in a major consultancy firm and carry out their recommendations. It is not so much seeking advise as displacing responsibility for leadership. You may know that a conventional solution has never worked in the past, that a few small specialist consultancy firms could do a better job, that your managers do not need to be constrained by a set of rigid guidelines etc. etc. But to make that judgement would involve risk and over time avoidance of risk becomes a more powerful motivator. One of the speculations around the reasons for Stockholm syndrome is that it evolved to protect children of those abducted in a tribal raid, it was a collective survival need to accept the capture and even come to love them. Not 100% sure that is correct but it makes a point.
So seeing the phase shift, doing something novel is not only difficult, but doing so is actively prevented by the innate conservatism of internal and external advisors. This is part of the reality of organisations so we have to start there and attempt to change it. More on that in subsequent posts.