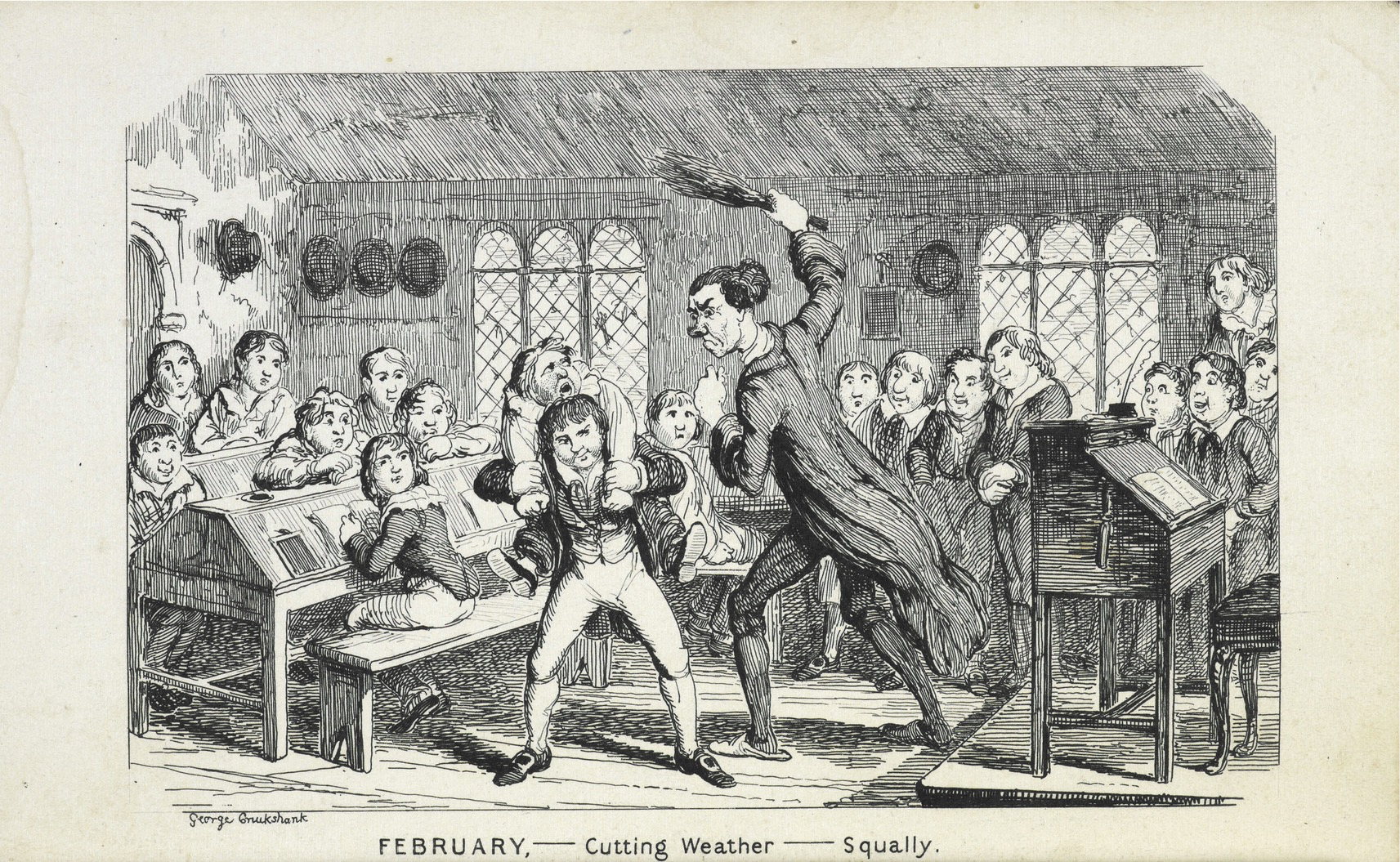 A lot of the standard childhood books of my generation dealt with the subject of bullying. I was allowed Jennings and Derbyshire butforbidden Billy Bunter as my mother shared Orwell's derision of Frank Richard's writing. During that period the BBC produced a series based on Tom Brown's School Days where the character of Flashman is in many ways the archetypal bully. That was considered as suitable viewing so we watched that and revealed in the final victory of our hero and the humiliation of the bully. As an aside, in respect of maternal censorhip James Bond and Biggles were absolutely forbidden and had to be covertly smuggled in from the Library or read on visits to cousins subject to less maternal constraint. For those unfamiliar with the genre, Harry Potter draws heavily on the tradition of English School novels, Hogwarts having many features in common with Linbury Court. In all of these the bully is ultimately shown up as a coward by our plucky hero. Would that were the case in real life. I still remember issues in both primary & secondary school with members of the North family, the caning of one just making things worse. Bullying remains an issue in schools and one that is intractable in nature but what is really scary is that it carries on in adult life.
This was brought home to me today in a phone conversation with an old friend who is currently on the receiving end of institutional bullying, something I recognise all too well from my IBM days. My sister who also worked for IBM, at a meal this evening, was remembering several examples of outright racism and sexism within that company which not only constituted bullying but went beyond it. Male IT staff seem particularly prone to sexist bullying with notices, screen savers and the like and excuse it all as just 'laddish' behaviour. I suspect the bullies have become the subject of their own tyranny. Her memories matched my own knowledge of practices I observed in IBM and elsewhere and on which I acted but not as often as I should. I didn't live down walking out on a management meeting organised in a strip club (without notice) and my own female reportees were subject to some description as a result.
I'm not going to go into the particulars of the case which triggered this post but there are multiple ironies to it. A senior and experienced manager bringing bullying cases to the attention of the leader of the organisation, cases that match feedback from the engagement survey is then subject to active exclusion, pressure that results in having to take of time of work followed by multiple attempts to force a resignation. I was listening to the a litany of modern day managerial horror for a long time and depressingly it was not a new story, nor were any of the elements unfamiliar.
If you have moral integrity to attempt to deal with bullying, then the managerial equivalent of the schoolboy epithet of snitch is used to excuse all manner of improper practice, against which the only appeal is the courts through constructive dismissal. Union's come into their own at times like this as they can provide the lawyers to at least mitigate the impact and avoid the legal traps set by HR departments. At a much lesser level I still remember in my last month at IBM, having lost both my parents and my business within one three month period – the business to some very nasty politics – I found my so called manager faking emails to attempt to provide an excuse to have me disciplined. That was the point where I realised life in IBM was at an end and when the early retirement offer was made I took it. Of course that was a victory for the bully and in practice the bully's generally win.
I wasn't just upset this morning I was angry. I'm starting to think about a SenseMaker® project around this so if anyone is interested get in touch. By email or via the comments field.