From the valleys of Wales, to the streets of Malmö, and townships in Cape Town, The Cynefin Company has been on a journey through all kinds of wonderful citizen engagement projects and now we'd like to share our stories and learnings with you.
I've compiled some of the Citizen Engagement & Democratic Innovation programme's diverse case studies. They paint a picture of what we've been up to at The Cynefin Company over the last few years, and will hopefully serve as inspiration for what your project could look like. Read about our case studies in-depth here.
The case studies span a wide range of topics: from service, policy and legislation evaluation, to community development and planning for the future, and they have produced recommendations that have been turned into national policies. People have used SenseMaker to share their stories from their homes, streets, libraries, and many more places.
I've been with The Cynefin Company over a year now, and there's many things I love about the work. It's a great design challenge; taking people's ideas, research questions and the constraints of the area they're working within and then helping them to design something that fits, is really fun.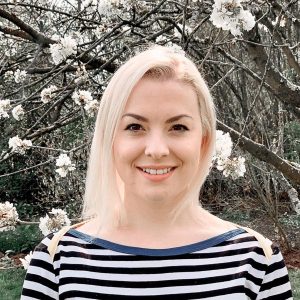 As a newbie to the team, I learned a lot by trawling through case study documents and talking to Beth Smith (manager of the Citizen Engagement & Democratic Innovation programme) about them. Beth, along with our colleague, Anna Panagiotou, are treasure troves of insider knowledge, so I decided to interview them and share their wisdom more widely. This post features Beth Smith, and I will publish a second post with all the insights from Anna Panagiotou so stay tuned for that.
What's one case study you really enjoyed and why?
I would probably say the very first project we did in Malmö, called My Malmö. It was organised mostly by a charity called Tjejer i Förening in collaboration with Forward Malmö and the local municipal government. Young people acted as story collectors (previously referred to as citizen journalists). What was really great about it was that the young people just 'got it' when it came to deeper forms of democracy. They were just enthusiastic about making a difference, they wholeheartedly believed in it and did the work to make it happen. Their drive came from a place of real integrity.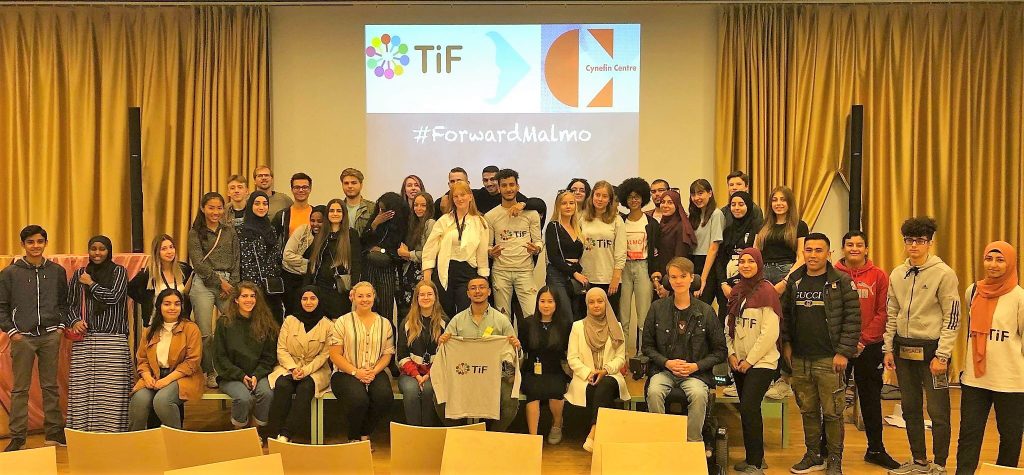 What was it like to work with them?
[Laughs] I didn't actually do a huge deal. I enabled them to do things: put the tool in their hand and showed them how to use it, and they adapted it to their own context and ran with it. That was what was so wonderful about it: it proves that this stuff didn't have to be hard.
The local government provided support too. They were willing to try something new, and had the attitude that even if it failed, there'd be something to learn from it. And they still learned a lot even though it didn't fail.
What was one case study that you learned from the most?
I will always refer to the Valley Stories project as my baptism by fire. It exposed all antibodies of established ways of doing things. It brought the resistance to new things to light, and it proves that they weren't insurmountable. Some people were hesitant to get involved with something that was so unprecedented, while others became champions of the project and citizen engagement.
A lot of the value wasn't recognised until afterwards. But once the path less trodden had some more footprints along the way, people became familiar with the language and methods and it was easier to explain what we're doing and what value it brought.
What project had a big impact?
Measuring the Mountain had big government implications. The first year of the project led to 16 recommendations, 15 of which were ratified by the responsible government minister.

What would be your dream project?
I really like the idea of mixed public services; things like multi stakeholder, multi-agency public service work. So bringing multiple different public service sectors together around citizen voice. I think for me, it's about getting a sense of place and understanding it from multiple different perspectives, to understand what it takes to make a place thrive. And this can be enabled by incorporating things like asset based community development.
What advice would you give to someone trying to start a citizen engagement project?
From my experience, start small and find people whose heart is in it and work with them, because as soon as you can demonstrate value with people who are passionate, others will start to pile in. And it'll always be a bit difficult the first time because you have no real blue print, but it does get easier.
Nice one, thanks for all insider knowledge and learnings Beth!
Next week, I'll share Anna Panagiotou's interview about her experiences facilitating projects within The Cynefin Company.
Featured image: Tom Hermans on Unsplash