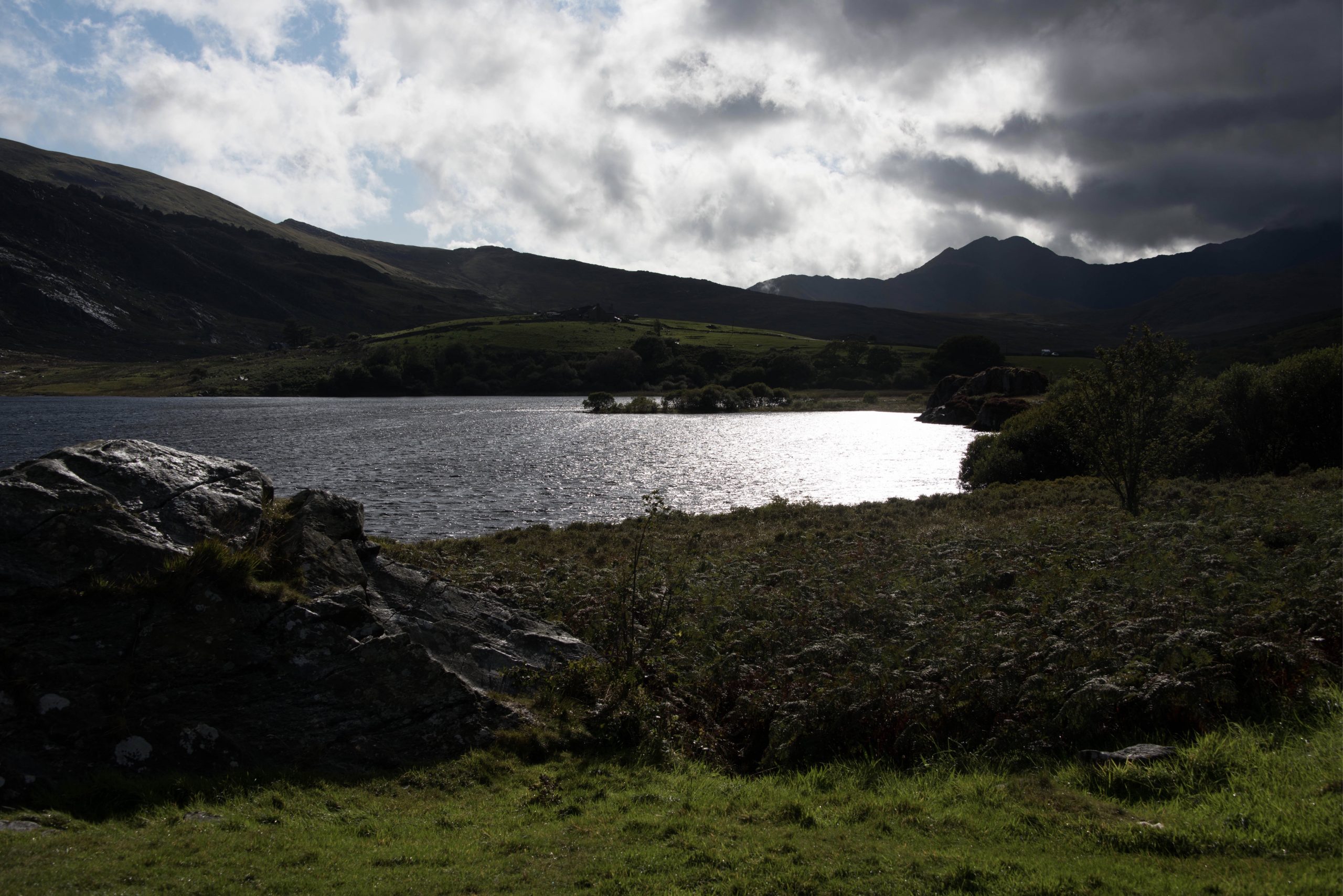 Over the years I have had various emails, social media links and other links to various versions of the Cynefin framework, use of my work without attribution and the like. Often accompanied by suggestions that I issue a condemnation for heresy. I also get various requests for endorsement of presentations and uses of the framework. In general, by accident and design, I have erred on the side of tolerance, only entering into battle if people try and misuse the Cynefin brand for their own frameworks or attempt to deny authorship or misquote with malicious intent. Over the last two decades that amounts to around four conflicts which isn't bad given the wider use and adoption of Cynefin. My general view of life is to be tolerant for as long as possible before a line is crossed at which point I tend to break without giving early warning signs – something I need to work on. There is a balance between adoption/utility and purity that has to be struck and Cynefin itself has evolved as a result of multiple interactions over time – it has been resilient because of the interaction and co-evolution of theory with practice.
All of this was on my mind when, at short notice, I organised the first Cynefin retreat which starts on Monday in the Nant Ffrancon. In a sense we are at a tipping point in terms of adoption and now need to scale. That means a level of coherence and also a discipline that isn't really necessary in the early days of establishing a new theory, method or tool (and Cynefin is all three). One of the reasons for that is the increasing number of publications that purloin the language of complexity and simply wrap it around old methods and platitudes with the purpose of making a quick buck. Another is various conversations on the West Coast and elsewhere which indicate a level of seriousness in terms of adoption that I haven't seen before, and in relation to non-trivial issues. So a lot of things are coming together at the moment.
Last Wednesday I took myself to the hills to think about some of this, solitary walking in the hills for me is a form of mediation and reflection and one of the questions on my mind was to think through the nature of boundaries. How to balance the two extremes of total inclusion against a narrow definition of the truth. As it happens, struggling up the rough ground that leads from Pen-y-pass to Glyder Fawr two documents came to mind. One is from 1965, which I first read in 1973, is the final document of Vatican II Gaudium et Spes (joy and hope") which talks about "the relationship between the human person and human society to economics, poverty, social justice, culture, as well as, other matters pertaining to faith and reason". The other is the more recent Laudato Si; Pope Francis' profound encyclical on the environment and human ecology and on which I have previously written. Both of those documents in their different ways laid down a line, created doctrine that was and is uncomfortable to some. I reference them as their secular purpose is as if not more important as the religious intent. And to be clear I am not seeking to prostelise here but to give examples of the need to create balance between exclusion and inclusion and to know when to take a stand and when not to. That resulted in my starting to think about the various ways in which an idea can be bastardised as I crossed the boulder field approaching the summit of Glyder Fach. If you want to see the summary of that and are not interested in my personal story then skip the next paragraph!
The idea of taking a stand has a certain irony here. My twitter followers will know that I managed to fracture a rib on Glyder Fach last Wednesday. Anyone who knows the boulder field that comprises its summit will know how easy it is to slip and I've had a few incidents over the years. This was a little more serious in that I twisted onto my back as I went down to the rucksack took the strain and I ended up at an angle of 60º upside down wedged between two rocks. It took about ten minutes to extradite myself. I thought the only damage was a few bruises and a painful sprain under my ribs so I flew out to Barcelona to speak at a design conference Friday morning returning around midnight. Coughing was now painful and by the time I got home in the early hours of the morning movement was difficult, sleep impossible and during one half hour period when breathing was difficult I contemplated dealing 999. By the morning, have distracted myself with Ibuprofen and the full series 8 of Game of Thrones, I realised a visit to the local hospital was needed and I was recovered enough to drive in with care. Net result the diagnosis of rib fracture but the good news of both lungs being full of oxygen and balanced so I left with some strong pain killers and a list of symptoms that would initiate an immediate 999 call. I spent Saturday catching up on sleep and also on reflecting on existential issues. Recovery is also a form of meditation and as anyone will know who have had a similar injury, when you find a position which relieves the pain there is a strong motivation not to move!
The net result of all of this was five categories of exclusion or concern that I have encountered which I offer as an incomplete list for consideration.
Creating esoteric language that excludes people unnecessarily.  So talking about complexity solely in the language of Physics or Mathematics for example.  Or (and this has less authenticity) creating a magical language that can only be understood by initiates.  This does not require a dumbing down of language, but it does require a form of communication that can be understood by people with different education and academic backgrounds who are curious enough to explore if they don't immediately understand.
That leads naturally to the over simplification or dumbing down of ideas.   I've just had the pain of reading a book that simply throws together cases and adds the language of complexity with a single reference to any thinker or practitioner in the field,  A business school author simply seeking commercial advantage, no seeking to advance the field.  At the same time I read a purportedly serious text on complexity and health service by respected academics that uses wikipedia as a source.  In both cases no major complexity thinker is referenced, and what references there are show evidence of using secondary sources to discover primary sources which are then used and referenced without the author actually reading them
Attempting to assimilate something which is very different into the familiar.  I know a few followers of Stafford Beer's VSM model who treat it with religious reverence and claim that nothing in complexity science says anything that is not in Beer.   My view is that had Beer been aware of complexity science, in particular the lack of linear cause he would have created something very different.  He is a critical thinker on a path to complexity, but complexity is the next generation on, it cannot of assimilated.   I give that as one example but there are a lot of others.  Meg Wheatley for example often uses the language of complexity but tends to fit it into an ideological belief system.  Rather like people use quantum coupling to make ideological statements about Newtonian level granularity.  Now to be very very clear, I have huge respect for and have read and used material from both Wheatley and Beer but science and the application of science to the humanities moves on.
We then get to the sin of appropriation.  I've had this with people creating their own version of the Cynefin framework to use the brand and name recognition, but what they create is not Cynefin in fact it generally reveals a lack of understanding.   Now my early versions of Cynefin were based on the I-Space from Max Boisot.  I always acknowledge that source, but I never claimed I had a better I-Space.   The sin of appropriation not only applies to frameworks, but also to interpretations of the framework to endorse an approach which in fact contradicts at worse, misunderstands at best the nature of the framework,
Finally and the least issue is well intentioned misunderstanding.  I frequently see people using Cynefyn as a two by two matrix for example and I generally lave that alone.  Other people pick it up and link to articles which describe the five domains,  I often make that link in a non-pejorative way myself.  People are on a journey and I'm pretty sure I don't understand everything in Cynefin (talking with academics about it I often find they have deeper insight that I, its designer, have). As long as people are on such a journey and don't refuse to read, reflect discuss this is imply the way of things.  But it still needs correction.  
Now there may be others, my explanation of all of these needs elaboration (and ideally with less pain). Over the next four days we will be exploring a broad range off issues at the retreat and I will aim to blog daily on my reflections of the retreat, but I won't record everything!
The pictures in this post are from just outside of Capel Curig. Taken on the drive up earlier today,