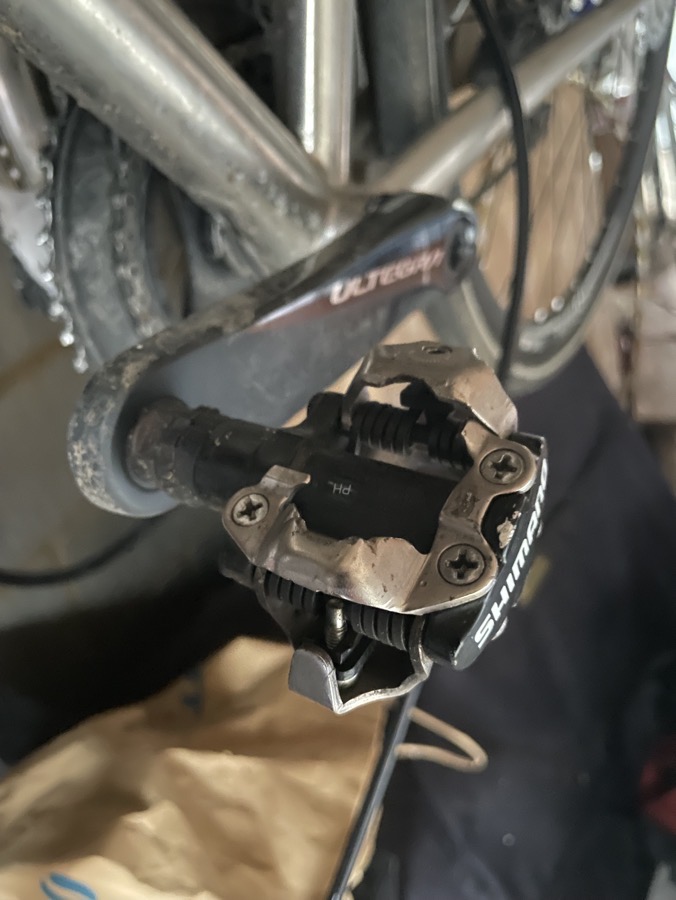 I spent some time yesterday talking about what I might term dark habits which is a reference to my earlier idea of dark constraints and Ann's use of that for dark scaffolding. The reference is to the idea of dark matter, or dark energy in cosmology where we can see an effect without being able to see a reason for the said effect. I wanted to start there because when people talk about habits they tend to focus on the individual as the primary actor and I wanted to shake that up a bit.
Communities evolve habitual practice over the generations and while it can be a cause of unnecessary conservatism, more often it has high utility and you ignore it at your peril. The desire to ignore the past and start afresh each time which characterised early days process reengineering meant that much of value was lost because those involved in the practice were unaware of what they did, or they took it for granted that anyone with experience would understand. Too many of those exercises were designed and led by consultants with little practical experience and they simply didn't see it. A lot of organisational change still suffers from that zero-base assumption.
In the first post in the series I referenced four distinctions made by Carlise and I now want to return to those as I start to build towards a typology of habits. As a general rule typologies, and at times taxonomies are essential to any mapping exercise and I want to get to mapping in a day or so's time. So this is the first step towards creating that method.
The distinction was made between individual habits and customs. Ways of working and acting can be contagious and not just in work but in families. We pick up many habits, physical, linguistic and behavioural from parents and siblings. All of this makes sense in terms of energy efficiency, we can't be rational in the enlightenment meaning of that word all the time it would consume too much energy. Customs also are a part of culture and key to identity, they provide a sense of belonging.
Linked to this we have a distinction between active and passive habituation. One side of that is becoming accustomed to something or learning to live with it. This can be pernicious and you can see the negative side in bullying and other obnoxious social practices including the response to grooming which is not intentional (although the grooming mostly is). In contrast, in trades and professions, the process of acquisition of habit is often built into training and early work experiences. Choosing something, or having it chosen for you by a wider community process is one thing, falling into something by accident is very different. Please note I am avoiding the question of conscious practice here which is different.
Then habit can either be a source of action, or a result of action or indeed both. Repetition is key here and that repetition may be observed as well as experienced.
Finally, we get the distinction between habit as "an aptitude, skill or facility, and habit as a tendency or inclination". Again repetition is key – think of riding a bicycle which takes time to become natural. Even then-new technology requires new habits. I remember the first time I put cleats on a bike (the opening picture shows the latest set) I made the mistake of cycling along the muddy bank of the Kennet and Avon canal. At one point the wheel started to slip and I tried to put out my left foot not realising it was cleated in place. The net effect was that I ended up in the canal, upside down with the bike still attached to my feet. These days my body un-cleats, and anticipates the need for un-cleating without my having to think about it, but that took time and a few tumbles before I got it right. Now that is one thing but there is also compulsive habits that are more difficult to manage. Like many a South Walian, I tend to interpret an otherwise well-articulated speech with the odd insertion of yeah. I'm not even aware I do it. Add to that habituation to alcohol, excessive food consumption and the like and we can see that there are going to be issues.
As with any human capability, things that evolve with utility generally have both an upside and a downside, and possibly an 'unknowable aspect. So that starts to give us one way to look at habits namely the degree to which they have known utility, known dangers or a degree of ambiguity between the two. Another way, building on but simplifying Carlise, is to look at the degree of intentionality involved in the acquisition of habit and that in turn can split into something that is (and this may be positive or negative) compulsive, or more technical in nature. The latter being easier to control and manage, the former less so. So that gives us utility v nature and then nature can be seen as compulsive against technical/motor skill overlaid by factors of time and reversibility. That gives us something to work with and I will pick up on it tomorrow – I need to do some sketching and drawing overnight first.
---
Banner picture shows one of the mountain streams, so characteristic of Eryri, flowing down from Bwlch y Battel to join the Nanmor which finds its way to the Avon Glaslyn before joining the Irish Sea at Porthmadog. I started my walk in the car park in Blaen Nanmor (when I first came here in the 70s you had to perch the car precariously on the verge and hope any passing tractor would be generous) before heading up the old packhorse route which heads for Croesor but turned left for the scramble up Cnicht (known as the Matterhorn of North Wales) in increasingly poor weather. I had to hold on for dear life on the more exposed section and move upwards between gusts. The descent via Llyn yr Adar and Llyn Llagi was sheltered but very slippy and despite taking extreme care I went over a couple of times. In recent years I've always climbed Cnicht from Croesor and done a circuit involving one or more of the Moelwyns but the ascent from the North was more common when I was young.