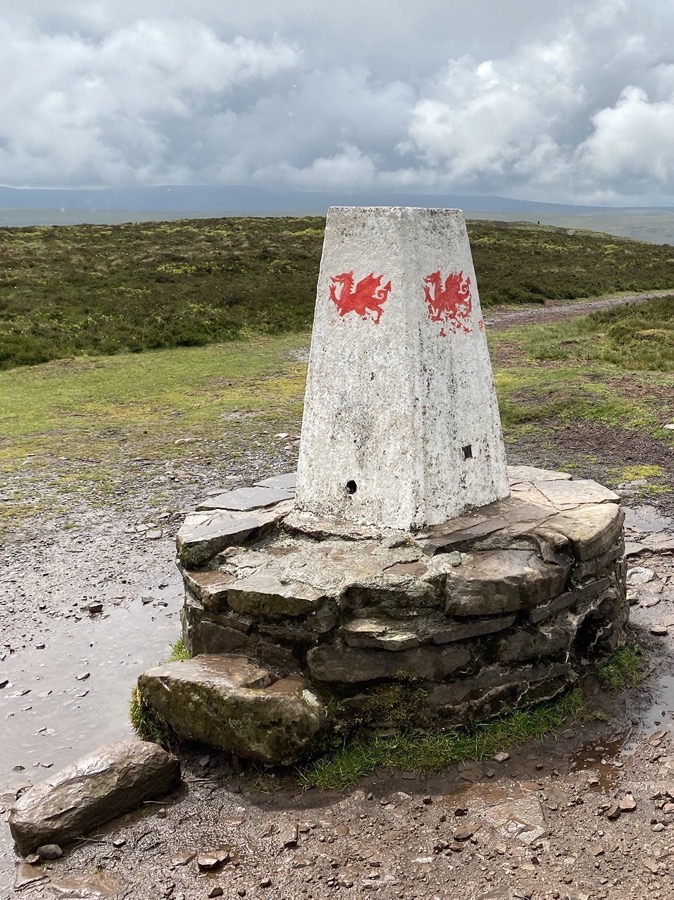 Mapping and the need for maps underpins a lot of this series of posts – both in terms of understanding rituals & habits as well as my more discursive comments in the footers that explain the banner images.   I should also say that I am always slightly nervous talking about mapping as its one of those difficult words.  Sometimes we might be really talking about charts (in the sense of plans) or catalogues and the like.  It is an occasion exchange with Simon Wardley as well.  So best to start by defining terms and setting the context.
One of the key messages of how we manage complexity is that we need to start journeys with a sense of direction which includes seeking out the adjacent possibles, selecting the most coherent and then making a move (or moves in parallel) and look again.  All of that requires some ability to know where we are, and the nature of the territory we are exploring. Following well worn tracks is all well and good, but if you are on the ridge above Ysgolion Duon in the Carneddau then a fair number of them have been worn by rock climbers after an ascent and reversing such paths should probably be considered precipitate.  On a clear daytime most basic knowledge of the territory is sufficient to follow paths, but when the cloud comes in then it is a very different matter.
So what we need (and I am calling it a map, but I won't be precious about that name) is a sense of the overall territory we are in, knowledge of where we are, an understanding of the overall conditions we face, and some catalogue own capability (including strength, provisions etc. etc) not to mention competence. We are in the field of decision support, how do we exercise judgement and that involves questions of risk, contingency and so on.  My concern in this series of posts has been to extend my ASHEN typology and I've already looked at the way in which habit is a part and parcel of skill acquisition.  I've mentioned in passing the way in which artefacts can incorporate knowledge and capability and I've also touched on the acquisition of experience.  But the main emphasis has been on the "H" standing for habits, heuristics and the rituals by which those are established.
Within the body of Cynefin methods and tools there are a few stable elements that apply:
The need to understanding knowledge as close as possible to the point of its use, we want to avoid as far as possible retrospective coherence.  In the early days we did that by participative ethnography (acting as an apprentice) and multiple interviews but we can now reduce the cost and increase the utility with the new Genba version of SenseMaker® which allows for continuous journaling and knowledge sharing within an organisation.  It is also designed to be implemented, not as an additional task but as a new way of doing something that is considered tedious.  Replacing end of shift reports with continuous capture for instance.
The need to gain multiple perspectives, something that the Genba system allows us to do by, at no additional cost, engage all relevant parties in the data capture and exchange.  It also allows us to use naive interviewers – students or apprentices tracking more experienced staff, making observations and asking questions in context.  We can also present that material for validation across the various actors in near real time.
The need to trigger diverse thinking – typologies such as ASHEN do this, not by asking what you know, but asking In this decision you have just recorded, what artefacts were in use?  What skills were necessary? The H question (I am coming back to that).  What experience is necessary?  What makes some people, or who, is naturally good at this, above and beyond others.  In full knowledge mapping we'd also look for information flows into and out of the decision but ASHEN is about creating a catalogue of knowledge (I'm not using, but neither am I avoiding the asset word).  In practice we'd also minimise point of use capture and allow reflection and consultant stacking material and comparing and contrasting different uses.
As far as possible to focus on description not evaluation; evaluation involves risk and no one wants to be judged.  The more you focus on evaluation (implicit if you deploy consultants, in mapping we use self-ethnography) the more cautious people will be in response and the less you can trust the data you receive.
Collective aggregation of results and gaining multiple perspectives and awareness of differences  Why do they see it like, this when we see it differently?  Those type of open collaboration based questions are more likely to trigger awareness of different contexts.  One of the main dangers with best practice cultures is people are always seeking to create a context free solution to what is frequently a context specific world.  So contextual data is key and the Genba mapping approach give us rich contextual material.
We need to be able to triangulate what we have found and the territory in which we are operating – that is the main reason for my using the trig point on Hay Bluff as the opening image.  Once you have two trig points and the distance between then accurately measured then everything else is geometry in terms of creating a series of known places and you can then start to think about filling in the gaps.
Finally we need to understand and create the symbols through which the map can be understood and used.  Semiotics and other forms of abstraction are critical to effective knowledge use – if you are unfamiliar with that then check out the first posts in this series a year ago.
All of this is why the bulk of this series has focused on typologies, and with those typologies I have been exploring possible questions and processes that will reveal things as they are, and the degree of uncertainty associated with their use or possible abandonment, and in consequence the risk of change.   I'm almost there with that and in the final post I will summarise what I have done.  In the penultimate post however I want to look at some of the various aspects of what can be called practice theory.
---
It was a miserable day in the hills and not much better on Môn but the prospect of a break in the weather in the afternoon and a low tide allowed me to make the pilgrimage out to Ynys Llanddwyn.  For those who don't know this tidal island its a magical place reached via a walk along the beach or through the Corsican Pine trees starting at Newborough Warren car part.  The Church is dedicated to St Dwynweb, the Welsh Patron Saint of lovers and it was one of the main pilgrimage sites until Henry VIII acts of vandalism destroyed the place and its role in the community.  Read up on the Pilgrimage of Grace if you want a perspective on that period in history not distorted by the Tudor's mastery of propaganda.  It is also the southern entry to the Menai Strait and was critical to shipping from the slate port of Bangor.  The pilot cottages and lighthouse date from that period and it was a lifeboat station from 1940 to 1903.  It is accessible for all but a couple of hours around high tide and is worth a trip in its own right.  I timed my walk to get to the island at sunset and the position of the lighthouse, cross and a small stand of people was ideal.  That picture was taken from the ruins of the Church.
The opening picture is of the trig point on the summit of Hay Bluff in the Black Mountains, taken on a brief excursion into Wales from one of many walks in the Olchon Valley we did during lockdown