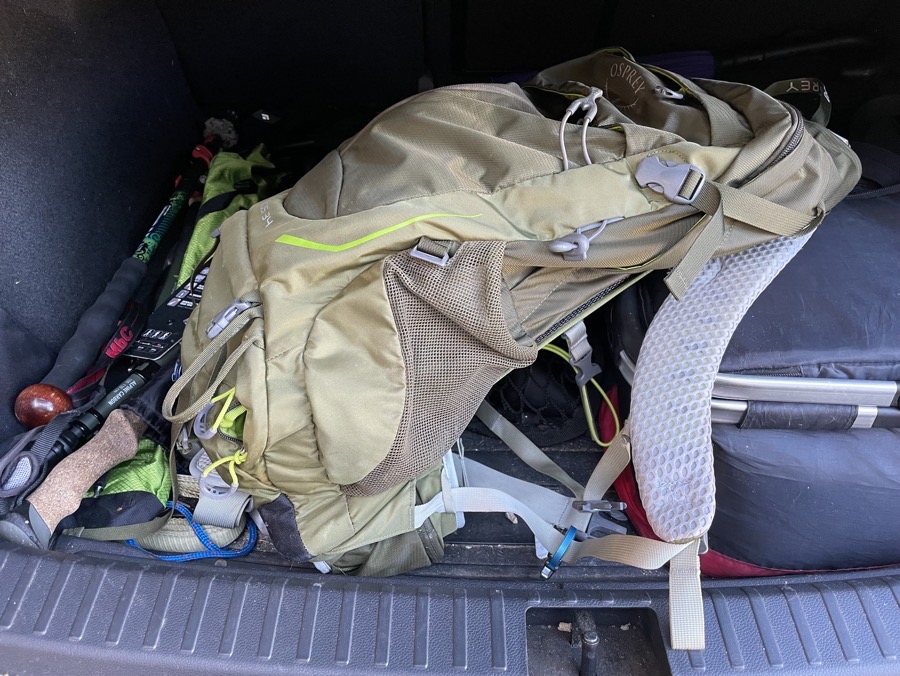 I promised in the last post that I would look at practice theory which could easily lead into a discussion of habitus (Bourdieu) and Daisen (Heidegger) worthy of a thesis in its own right.  Other people have made stronger links to the wider field of naturalising sense-making with SenseMaker® being described as a practical implementation of Bourdieu's ethnographic methods and Cynefin being linked strongly to Daisen at a conceptual level.  Both of those comparisons are flattering and have a degree of truth – both were influences on my thoughts and actions and of course Heidegger in particular informed the work of Rahner which was a seminal influence on my during and immediately after University.  One of these days I will take myself off to a remote location with a case of books and see if I can, to a degree, unentangle all of that.  But that is not for today where my ambitions are more modest.  At its heart Ive always seen practice theory as recognising that a dichotomy between (to reference Giddens) agency and structure is false.  Coming back to Bourdieu's use of disposition to describe actions in the context of a web of social interactions we see aspects of the entanglement ideas that underpin complexity.  Embodiment is also critical to this and that addresses much of what I have been talking about in this series.  That links to Aristotle's idea of hexus which in turn leads to virtue as a disposition and of course hexis is often translated as habit.  The overall point I am making in this somewhat rambling introductory paragraph is that there is a whole mélange of ideas and thinking which modern practice theory claims to varying degrees and my feeling is that the origins may have more utility.  That said there is, as ever, a difference between much of the academic writing and some attempts to popularise it.
But there are things in Practice Theory that have utility in this discussion.  The list that follows is as much my take or reinterpretation of various sources rather than an objective summary of the field.:
There is a long standing difference between views that claim everything is a matter of individual choice and those that see everything as determined by external forces.  Aspect of practice theory allow us to avoid that, see human activities and choices as shaped by rules, habits and the like over time – they Cynefin idea of being a part of a flow of meaning over time.  In effect we are dealing with emergent properties of social interactions over time which are not fully knowable.
That means that we can see issues of agency and choice as highly contextual and not the result of any single causal factor or type of factors.  Which also means that where we are and what we do, might not arise again in the future even if the same starting conditions apply.  Given that (unlike some people in social practice theory) we may be less concerned with how they came to be and more concerned with their current utility, resilience and sustainability.  I'll pick up a bit on this in the final post tomorrow which will be focused on what we do now and how we monitor it.
So we are with Heidegger in seeing agency and action as already present in the world.  This represents a fundamental challenge to behaviouralism (which from my point of view is no bad thing) both in terms of assumptions and actions.
It also means that no action or choice takes place outside of a context specific practice, within which there may be varying forms of stabilisation. A large part of this series has seen me arguing that things like ritual and habits all represent mechanisms (constructors) that create stable patterns and reduce energy cost.  Unlike Constructor Theory (to whom I acknowledge a debt) I see constructors in human systems not as unchanged by the act of construction, but changing and shifting with varying degrees of plasticity over time.
It means I would also argue culture here is neither mental, linguistic or interaction based per se, but is instead a complex and changing mix in which symbols, abstractions, rituals and so on all play a key part.  Critically some of these will be counter-factual (again a reference to Constructor Theory) and will provide various degrees of resistance to change.  Another reason to see Constructional Law as more limited in application.
When we were working on complex approaches to design thinking Anne Pendleton-Julian took my idea of Dark Constraints and came up with the idea of Dark Scaffolding (the second time I have raised this in the series – its important).  She illustrated that with the way practice and theory emerge over time in extreme sports, they can't be designed up front and the way they arise is pretty murky until they are visible – in a sense it requires time for something to come into focus and if you try to create clarity too quickly you loose that process.
That also opens up an interesting idea in which exaptive practice may be the most effective way to stimulate change in this space, which would mean bringing things together at the optimal level of granularity to allow existing capability to exapt to meet novel needs.  Now that of its own right might be a type of habit, and we know from our more general work in this area that abstraction and semiotics are key.
There are then questions as to the degree of agency that can exist in artefacts, and within that I would include process. My gut feel on this is that artefacts can act as both counter factual and catalyst but I need to explore that and probably go back and reread Latour and others
Somethings will be only discovered in the act of doing and over time and in community.  If that is to be the case we need stabilities (provided by things like ritual) but we also need the capacity to initiate phase shifts in such stabilities, or recognise when one is going to happen anyway.  This also means that, as in the apprentice model, we do not want practice to be precisely copied as then it would cease to evolve.
I should acknowledge that a lot of the above came from reading, reflecting and thinking about Shove, Pantzar & Watson's The Dynamics of Social Practice and I plan to explore some of its ideas in future posts.  
This post has ended up being more academic and possible more obscure than I intended – but I will try and pull the series together tomorrow.
---
The opening picture shows the boot of my car with one of three Osprey Rucksacks I have.  This is the 33l one which is standard in winter, I have an 18l for summer and a 45l for extended trips between pubs on coastal walks and the like.  Now I have had many rucksacks over the years and they have evolved considerably from those without ventilation to Aluminium Frames and now this which for me is the best of the day (or in summer three nights) packs I have had.  It has just the right number of pockets and a quick and easy way to secure trekking poles (the collection is to the left) when scrambling.  There is a also a medical samples bag which contains gloves, hats and the like which I select on the day.  The point here is the way in which this gear has evolved over time through practice, but also theoretical knowledge of gait, materials science and the like,  Its evolved, it can't be a one time creation.
The banner picture was taken from the car park behind Jo Brown's in Capel Curig looking towards Yr Wydffa and its satellite peaks of  Crib Coch and Y Lliwedd (the famous Snowden Horseshoe scramble)  The more famous view taken from Play y Brenin with Llynnau Member in foreground will be familiar from many a tourist poster but I like this position.  The car park is the start of many a walk and today's plan was to head towards the Glyder's by way of the ridge to Y Foel Coch and then assess the position.  The forecast was not good and conditions once you get above 500m can change dramatically.  If good then Glyder Fach and Glyder Fawr would be possible with a descent to Nant Peris or Pen-y-pass, if bad then the Miners Track before the ascent to Glyder Face would provide a safe and easy to navigate exit route.   This walk, from west to east is one of the best ridge walks in the whole of Eryri with emerging views of Tryfan the Carneddau and the Horeshoe as well as further south to Cnicht, Moel Hebog and beyond to Cadair Idris tempest torn.  The Snowden Sherpa Bus allows a return and there are pubs at Nant Peris, Pen-y-pass and Pen-y-Gwryd to wait in comfort.  As it happened I half turned back before reaching the summit of Y Foel Goch as the wind was near horizontal, in my face and with stinging hail.  But I hunkered down behind a boulder, and a gap in the weather made it onto the fairly featureless blog which is the highest point of the Miner's track that runs between Bethesda and Glaslyn; a 13 miler tough walk with 3,600 feet of ascent that the miners did every week returning home for Sunday.  It puts modern day commenting into perspective.   Having made that, I used the sat nav to get me (and one other lost soul foolishly dependent on an iPhone, the battery had drained in less than an hour given the cold) onto the right track and then moved slowly and carefully, a disabling slip would have been easy down towards Pen-y-Gwryd where I was confident of reaching with 15-20 minutes free before the bus.  As it happened caution meant I saw the bus leave for Capel around ten minutes before I made the bus stop so I spent an hour walking up an interesting track to Pen-pass in increasingly inclement weather to collapse into the bar at the Youth Hostel for beer and peanuts over a ninety minutes wait for the bus.  When it came it was a fairly slippy descent back to Capel Curig as the road was iced.  Having early exit options, being properly equipped, exercising care are all features of winter walking.
I've shared below what a call a 'salvation' picture below, the moment when I came out of the blizzard and could see my end point and a clear path to get there.  Any mountain walker will tell you about those moments.  The view looks down Nantgwynant to the coast at Porthmadog.