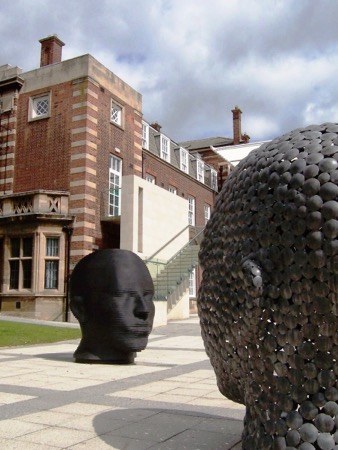 Currently preparing for a major event next week when I am due to deliver the sixth Annual Mike Jackson Lecture at the University of Hull.    I have a visiting chair in the Centre for Systems Studies whose goals are all about helping people design systemic solutions or systemic practices to the many complex problems that we face in Industry, Government and wider society.  I'm being introduced by the Vice Chancellor and ast year the lecture was given by Peter Senge which will give you some indication of the nature of the event
It is both in-person and online and you can register here for either option.  That said it would be nice to have some friendly (and maybe not so friendly) faces in the audience in person as well as via Teams!
A significant feature of the lecture is a discussion between Mike Jackson and myself after the lecture – worth coming for that alone and it's the part I am most looking forward to.  There have been several discussions online after the Field Guide came out, all of which attracted attention and interest.
It's important enough that this is one of those lectures for which I will prepare in advance – normally I put notes together an hour or so before going on stage.  I see this as an opportunity to lay down a definitive statement as to the current state of naturalising sense-making as a field, and to have that subject to interrogation by one of the most respected academics in the field.
This is the overall description and title:
Making sense of the world in order to act in it

The emerging field of naturalising sense-making has its heart the application of natural science to social systems. As such it is a trans-disciplinary approach combining insights from disciplines such as complexity science, anthropology and the cognitive sciences. The Cynefin framework was the inspiration behind the European Union Field Guide on managing in Complexity and (Chaos) which focuses on how to create a resilient organisation able to cope with the unknown, and even unknowable unknowns. The approach include the use of employees as 'human sensor networks' able to provide real time decision support, the generation of informal networks to allow the flow of knowledge between silos and a range of other methods and tools to handle inherent uncertainty.

This lecture will present both the theory and the practice of naturalising sense-making through the lens of Cynefin framework and the EU Field Guide. It will then conclude with the latest Estuarine mapping approach which represents a complex systems approach to strategy and operations, combining strategic intent and operational execution in a single framework. Connected work is also taking place on distributed models of decision making and leadership which will be used in the lecture.
---
The banner picture of the Business School and the Sculpture at the entrance are sourced from Flickr and used under a Creative Commons license.