T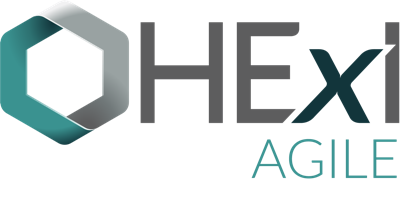 he Hexi packs around the EU Field Guide sold out much faster than we anticipated, and subsequent workshops and experiments using them have confirmed their power to engage people as well as to act as a form of extended memory which also extended the options available in programme design. The second edition will be out soon, building on that experience and also extending the EU Field Guide set to include Estuarine Mapping which is taken off beyond my wildest dreams (and that is a high bar). I've said from the start that I think it could be bigger than Cynefin and I'm now pretty certain that will be the case.
Now the Hexi approach is broad in its scope and has some important principles behind it. We will not make it a propriety system, its open source and anyone can produce material to the specifications or let us have their text and artwork and we will do it for them (expect more announcements on that in the new year). Our methods and tools will have Cynefin Co or SenseMaker® branding but the generic kits and material are Hexi, and we will move that into some form of community ownership once it is established. That means the kits can include material we don't agree with – it's agnostic in nature.
For the general approach, there is a training session next week, which will also have a lot of our own staff on it – so a chance to meet the team.  There are still a couple of places free I think, booking is still open here.
Agile Hexi
Nowhere is this more needed than in the Agile community so we are creating a family of packs with the following as the basic structure:
A core kit with Agile principles, disruptive cartoons, single hexes for each of the methods facilities (Scrum, Kanban etc) together with material from the overall base pack. Nothing proprietary here
Method packs for the various frameworks and families – and in practice, there will be more than one pack for each. Each Hexi will have a QR code which points to the method owner's website, wiki or similar and they are responsible for determining the context. So at the time of writing, we can see two packs each for Scrum and Kanban
Maverick packs – collections of individual methods and ideas from multiple sources and we will start to batch those. So if someone has two or three methods they can drop them into this category and when we have a combined pack or around 25 we will start to market it
The whole thing is not for profit, and any method or tool owner can make their own decision as to how much markup over and above production costs they apply
The first of many …
In this context, we are pleased to announce the first of what will be a series of partnerships. During the last year, we've been asked many times how our initiative in Agile relates to Ivar Jacobson's Essence. My first response to this was that it's very different and to a degree, my prejudice against Neo-platonism started to cut in!  I've never liked the idea that we are all chained to the floor of a cave and forced to only be aware of reality through the reflections on the wall of the activities and knowledge of the enlightened ones.  Putting that aside, thanks to the agency of several people we got together and talked.  As a result, we realised that one key level of Essence, namely Practice matched the level of method within Hexi and we thus had a point of interface. That meant there was no need for competition and we could build on Ivar's existing partnerships with specific vendor groups around Scrum, Spotify, Kanban and other areas. Some other partners might choose to also work with Essence to break down the practice level, others might not, that's up to them.
So I'm pleased to announce this as the first partnership for the Hexi-Agile, more to follow over the next few months and not just in the Agile space. We also agreed that it would be useful to dive a bit deeper so we have set up an open joint working session where Ivar and I will describe our approaches (briefly) and then engage the community to better understand the 'practice' interface, but also to explore if there are wider opportunities. That session is being organised for early December so methodologists should keep an eye out; methodology being after all the study of methods, not a synonym.