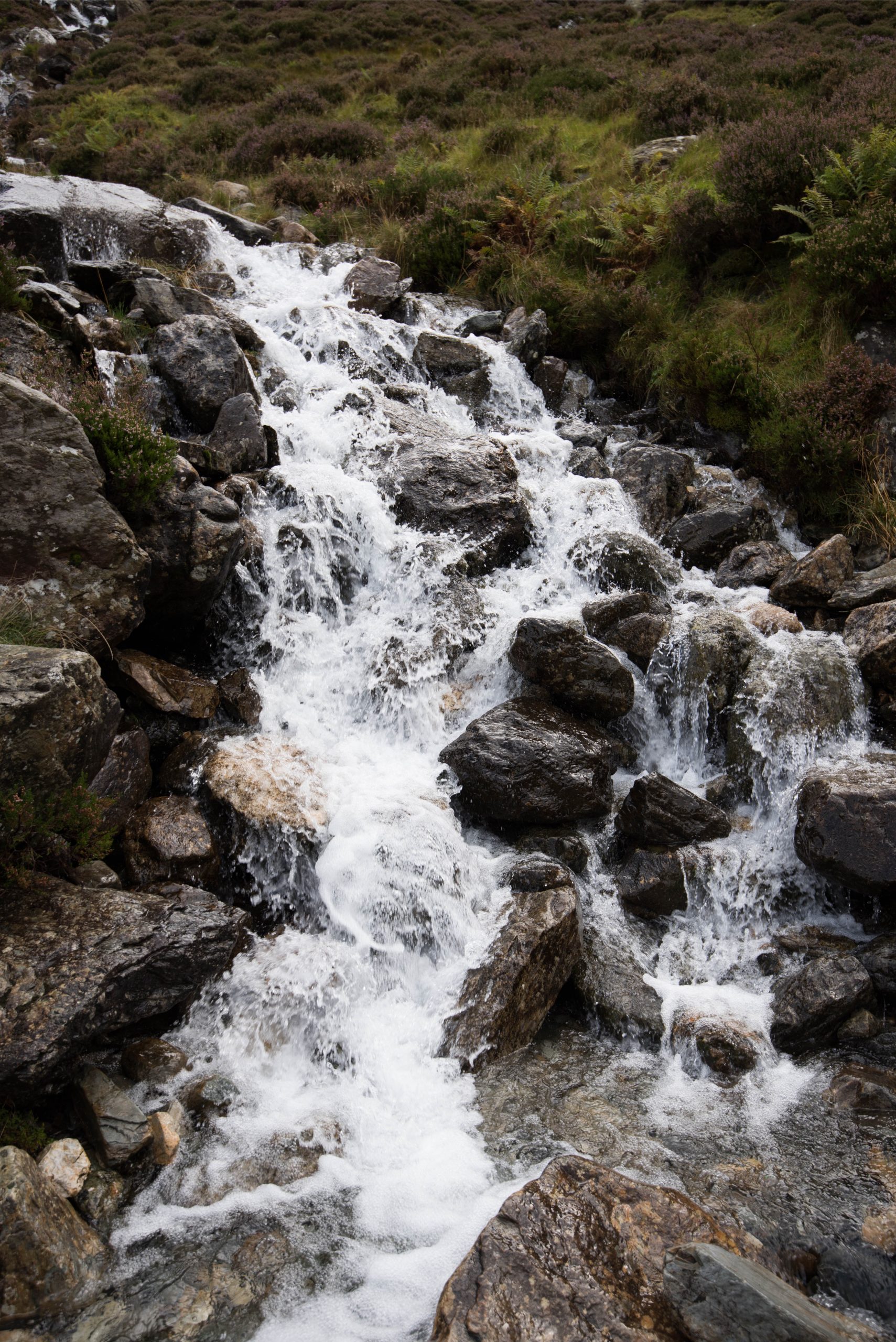 The pictures here are from the first ever Cynefin Retreat in Snowdonia last year; our fourth retreat, the third of 2018 will be in the same location in a few weeks time. Last year we put together some interesting people and just let things happen; this year we have been more structured. In Whistler earlier in the year we looked at the wider question of design and moved on in Tasmania to examine design in the context of resilience. In the final retreat of the year we continue the theme of design but this time with a wider focus on value. The forecast is for better weather than last year as well! So my plan for an (optional) dawn walk up Y Garn with head torches to see the sun rise over the Ogwen Valley will stand and even last year we managed two short walks between downpours!
The retreats are at the cutting edge of the intersection of theory with practice and we are developing them so that each year has a theme. This year that theme has been design both as a process but also in the context of resilience and sustainability in society. In the final retreat we will bring a lot of threads together and aim to launch some new initiatives and opportunities for participants and the wider network.
So, for October 14-18 2018 (yes it is that close see PS at end for apology) we have two areas to work on and one process:
One area is to bring together the work on design from the earlier retreats, especially around the idea of scaffolding and complete the work to create a complexity based approach to design to counter (or compliment take your choice) the more linear approaches we see in popular approaches to design thinking. So being at the event gives you a chance to be there at the start of something new and exciting.  Our lead resident faculty member Ann Pendleton-Julian was at the first retreat this year in Whistler and we will be releasing some material from that soon.
The other area is the wider question of value in society as a whole. How can we design systems that allow human systems to grow and flourish? What is the role and nature of economics in a world constrained by the needs of a growing population and increasing limited natural resources? Will we even be human.  What is the role of Behavioural Economics?  Will 'nudge' ideas work?  This theme will be picked up in more detail in the 2019 retreats so this is a chance to get in on the start.  Two major books are at the heart of this section: Doughnut Economics and Neuroliberalism and our faculty includes three of the authors.
Finally the process – as in all the 2018 retreats we are adding a post-retreat event to Train the Trainer. At the end of this you are qualified to run the Foundations Course but this course goes deeper. It is in effect an advanced Cynefin application course on the basis that a trainer should no more than the person being trained. Also uniquely on this occasion one session will be devoted to creating the new approach to design so you have a chance to be one of the first practitioners.
There are still places and we have special rates for those who want to attend both events (or who have already attended a retreat) as well as bursaries for those in the NGO sector. We've also got some options based on sweat equity so if you want to come but feel you can't afford it then please get in touch but do so now! We keep these events small to maximise interaction.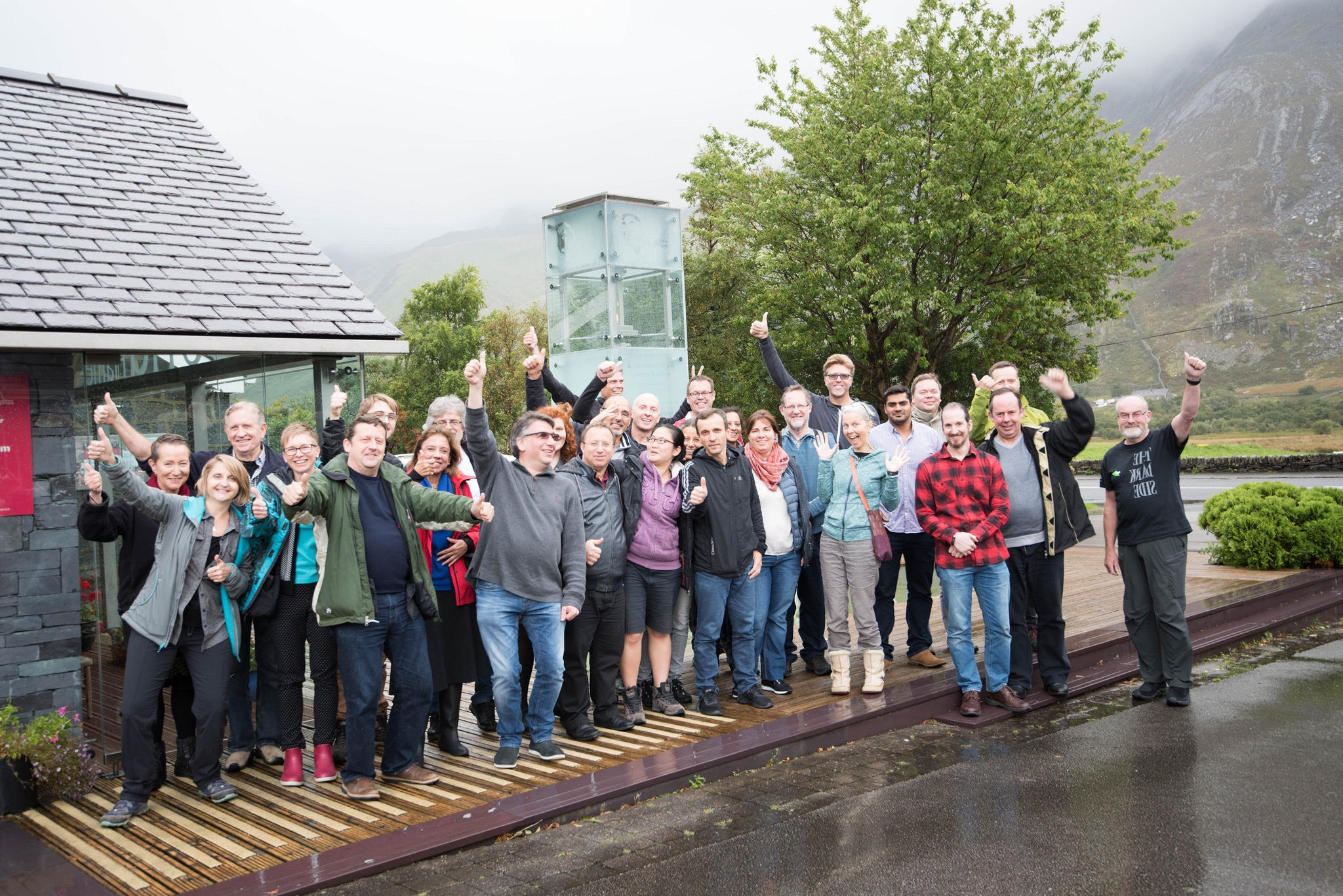 For this retreat the plan is to increase the time the participants spend working while also increasing the stimulation of ideas. In the previous retreats three speakers exchanged ideas and then the group took the subject up. That worked well and will repeat next year. But this time round we have three faculty members at the event, and three providing virtual input to stimulate the group. It's a really impressive lineup and you wouldn't get it at many a conference let alone one with small number dynamics for the participants. Also this time I'm going on faculty rather than facilitating.
So I'll let the faculty speak for themselves (listed in alphabetical order):
Virtual Faculty
Kate Raworth is an Economist and a Visiting Research Fellow, Tutor and Advisory Board member of the Environmental Change Institute at the University of Oxford. She worked for the UN and Oxfam for 20 years. in 2017 she published Doughnut Economics: Seven Ways to Think Like a 21st Century Economist, which is a counter-proposal to mainstream economic thinking that formulates conditions for a sustainable economy. In this book she advocates reconsidering the foundations of economic science. Instead of focusing on the growth of the economy, she focuses on a model where there can be ensured that everyone on earth has access to their basic needs, such as adequate food and education, while not limiting opportunities for future generations by protecting our ecosystem
Richard Sandford is Professor of Heritage Evidence, Foresight and Policy at the University College London Institute for Sustainable Heritage. He works on future trajectories and threats to existing heritage and the nature of new forms of heritage engaging with engineers, artists, designers and technologists and will articulate the need for policy-makers and heritage managers to develop ways of working with new forms of data and evidence and establish authentically participatory approaches to working with communities, volunteers and wider publics. He has been working at the intersection of foresight, policy and research for the last fifteen years. In the UK Civil Service, where he worked with strategy and policy teams across government to develop their capacity to engage with social and technological risks and issues emerging over the long term. Before joining the civil service Richard was based in Singapore, where he designed and facilitated foresight workshops on the future of work, education and innovation across Asia, the US and Europe, for government agencies, NGOs, and private companies. .Richard leads the innovative Future Heritage research strand in UCL ISH, in partnership with Historic England, exploring the ways in which the role, practice and meaning of heritage may evolve into the next century, and developing practical tools to support heritage professionals to engage with the future in their work.
Mark Whitehead is a Professor of human geography whose research interests span urban studies, sustainability, and the impacts of the psychological sciences on public policy. Mark has authored and edited 10 books (Including Neuroliberalism), has written for The Guardian and Western Mail newspapers, and has blogged for the Psychology Today magazine. Mark holds an Award for Teaching Excellence from Aberystwyth University (2004), and in 2017 was named Lecturer of the Year by Aberystwyth University students. Mark has supervised twenty PhD students on topics including eco villages, renewable energy, urban governance, camouflage, mindfulness, climate change, drones, arctic geopolitics, eco-gentrification, sustainable citizenship, and water politics. He graduated with First Class Honours in 1997 and was awarded the James Fairgrieve and Gregynog Prizes for Geography. He commenced his PhD, exploring the emergence of sustainable urban development planning in the UK, in October 1997. He is also on the Editorial Board of the journal Environmental Values (a journal he was previously Managing Editor of).
At the event
Chris Bolton works for the Wales Audit Office where he runs the Good Practice Exchange and co-founded Good Practice Wales. The WAO stands out amongst audit institutions in that it goes beyond compliance checking and focusses on public service improvement through active knowledge exchange. Chris has used Cognitive Edge methods for over 10 years and has developed SenseMaker work in a wide variety of settings across Wales. This has included significant areas around employee engagement and has extended into things as diverse as improving food waste recycling and reducing antimicrobial resistance. During 2017 Chris was seconded part time to work with the Cynefin Centre, which included spending time with the Wales Centre for Behaviour Change at Bangor University. For an number years he was an Advisory Board Member with Academi, the all Wales Public Services Leadership body, which included facilitation roles at their annual Summer School.of the Welsh Audit Office. He was recently granted a Churchill Fellowship to study co-operatives in Basque County, New England and Nova Scotia. This will be one of the first events at which he will report on his findings.
Rachel Lilley is one of the authors of Neuroliberalism: Behavioural Government in the 21st Century. She has worked for over 20 years in social and environmental change as Director of a social enterprise, trainer, consultant and communications expert. In recent years she has worked in Ceredigion locally on community engagement and domestic energy efficiency. She has developed and delivered consultancy and training interventions for Welsh Government, WWF, Ceredigion County Council, Ogilvy Mather amongst others. Her work and research interests are supporting effective and human centred change through developing the psychological capacity of policy and other change makers and leaders. This includes utilising the capacity and understanding of mindfulness and behavioural insights to support effective decision making and project/policy design.
Ann Pendleton-Jullian is Professor in the Knowlton School. An architect, writer, and educator whose work explores the interchange between culture, environment, and technology. From a first short career in astrophysics, Professor Pendleton-Jullian has come to see the world through a lens of complexity framed by principles from ecology theory. This, in tandem with a belief that design has the power to take on the complex challenges associated with an emergent highly networked global culture has led her to work on architecture projects that range in scale and scope from things to systems of action – from a house for the astronomer Carl Sagan, to a seven village ecosystem for craft-based tourism in Guizhou province, China – and in domains outside of architecture including patient centered health, new innovation models for K-12 and higher ed, and human and economic development in marginalised populations. She was a tenured professor at MIT for fourteen years. She is also a core member of a cross-disciplinary network of global leaders established by the Secretary of Defense to examine questions of emerging interest. As a writer, she has most recently finished a manuscript Design Unbound, with co-author John Seely Brown, that presents a new tool set for designing within complex systems and on complex problems endemic to the 21st century. She is currently in a visiting position at Stanford University.
PS: Life sometimes gets complicated, yea complex or chaotic and I've spent far too much time in recent months dealing with lawyers, business issues and considerable game playing on what should be simple issues. The net result is that this post is a good month late for which apologies. But this is a major event and its worth finding a way to be there. Planning for 2019 is underway and we plan to announce a full programme by the end of the year.