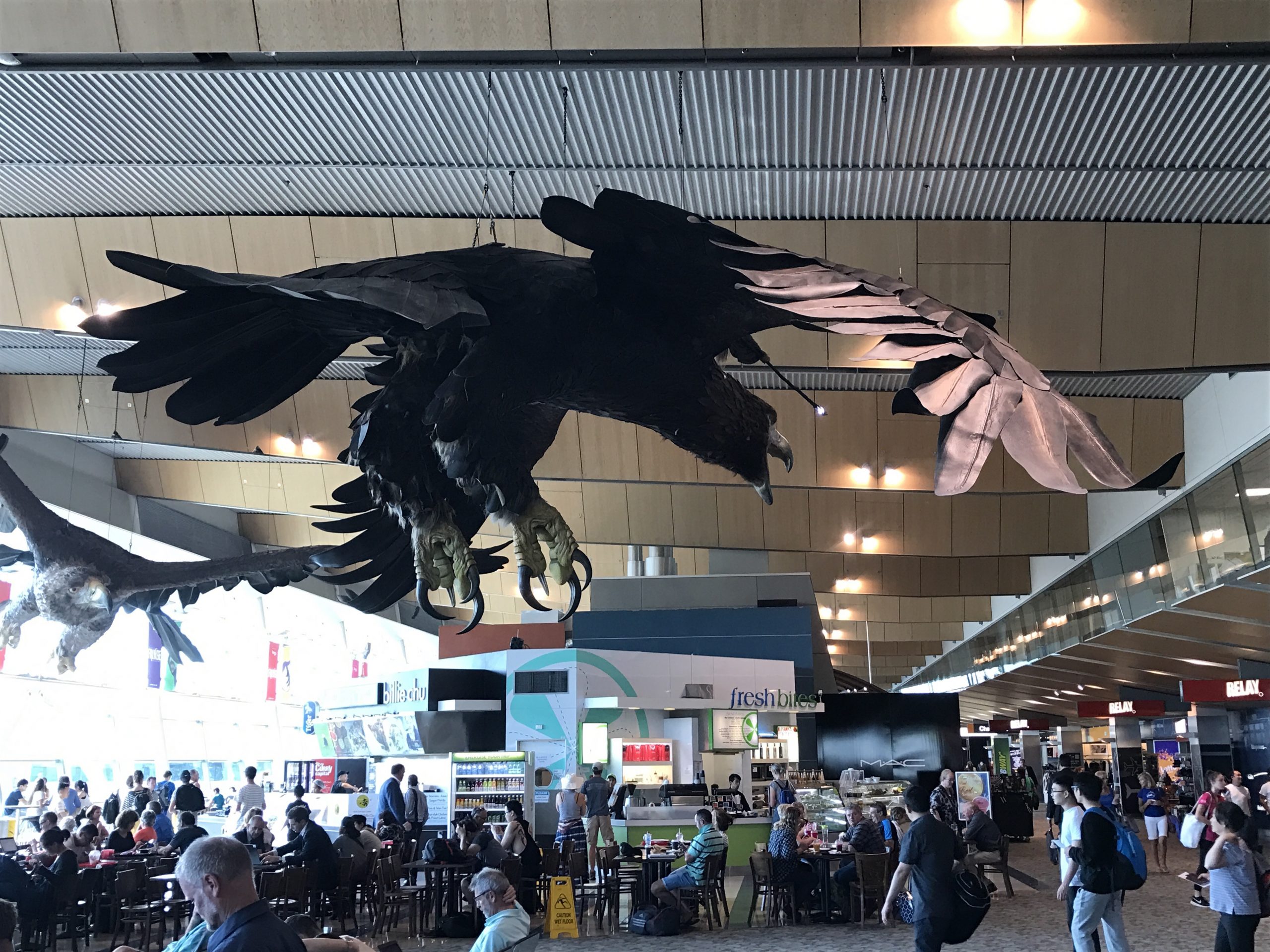 They have a deep hobbit obsession at Wellington Airport as you can see from the picture. Landing here is always interesting, never smooth but it is one of my favourite places. I remember the first time I came here and got a cap from the airport to find a rainy city with small houses climbing up steep hills and rugby grounds in profusion – it felt like being back in South Wales. Today was eventful in that it took the pilot three attempts to land. Now abortive take offs are not unusual, I've been through many. But there are unusual after the undercarriage has struck the runway. On the third round we came in very fast which meant I was pretty confident we would make it down, less confident that reverse thrust would stop us before the end of the runway. But we made it, just ….
It got me thinking about near misses in aircraft and I've had a few. The landing in an ice storm at White Planes, the emergency landing in Philly with fire engines landing the runway and more recently the loss of an engine on take off from Heathrow. If you travel a lot you build a library of war stories. One windy day in the lounge at New York a group of us were swapping stories of crashes we had almost been in. Given we were all very frequent flyers there was a competitive element as to who had the most dangerous experience. I thought I was winning that with the ice storm story that also involves the pilot and a bottle of rye whisky, but before I could finish the tale the hostess moved us into a meeting room so that we wouldn't disturb the other passengers. Apparently a couple had already cancelled their flights!
Either way, I'm here so after three days of travel blogs tomorrow I will get onto something more serious.