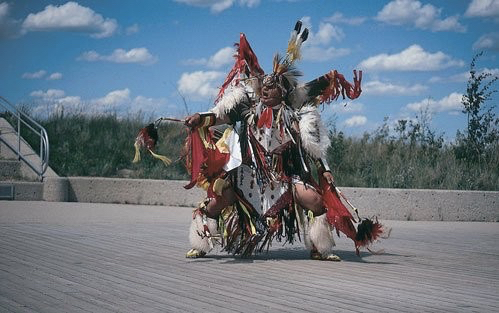 Flying into Saskatoon from Calgary today was a sentimental journey. The last time I was here was just after I left IBM and I had my then teenage daughter with me; it was also summer! Today it is starting to snow and the temperature is well below zero. The previous December I'd been running a course in Victoria and had learnt we had been politically sliced with our funding withdrawn within a few weeks of year end when it was too late to do anything. I realised the IBM was probably at an end but I was then blissfully unaware of the cancer growing in my mothers lungs which would result in a nightmare first quarter to 2014 in which both my parents would die within ten days of each other, I would hit 50 shortly after and would leave IBM to set up Cognitive Edge. I need to write up that three months one of these days before my memory fades.
So lots of memories on this trip but to get to the point, that project in Saskatoon all those years ago. I'd out it together in IBM but its nature threw the IBM procurement process to the point where it could only be done at a price that no participant could afford. IBM was good at that, saying yes in a way which meant no but keeping clean hands. All services had to be procured from small suppliers so we would have had to use third parties to do secondary procurement with a 46% uplift in costs and an administrative fee. Interesting I am going on to teach Cynefin Agile to IBM in Berlin and the procurement has gone through the same process. So everything halted, but freed of the shackles I simply ran it. The process involved the following sequence:
We assembled a group of paying organisations seeking to innovate with another group of naive experts who had never thought about industrial issues. In the first group we had banks, pharmaceutical companies and health organisations. In the second philosophers, anthropologists & liturgical design experts amongst others.
The first session was a full spirit journey in the Wanuskewin Heritage Park designed to disrupt conventional thinking, The event was facilitated by people comfortable in both a First Nation and a Western Scientific perspective, and that fact alone was disruptive.
One group defined issues or problems while the other group defined capabilities over half a day, then we mashed the two knowledge bases together and focused small groups on the clusters.
Now at this time I didn't know about exaptation and a whole bunch of other theory. Brian Arthur hadn't written his book on granularity in innovation and I still had a little bit of an IBM mentality. But I had intuited a lot of that in a series of programmes.
The whole thing was successful, we got novel ideas but for a range of reasons never repeated the process. I think it may now be the time, but I have better theory and practice. Tomorrow I'm working on innovation in education so it will give me time to reflect and then summarise in a future post.
The whole thing by the way was set up by Sharon and Gaye – and I've lost touch with both so if they (or anyone in touch with them) happen to be reading this ….